Thank you to Jason Ridings for sponsoring KXT's Live Sessions.
Latest Performances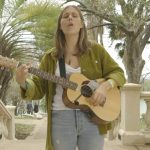 March 23, 2017
The Land Down Under boasted some of SXSW 2017's most buzz-worthy bands, and Middle Kids ranks high on the list. KXT's On The Road crew met up with vocalist Hannah Joy in Austin for a performance of "Your Love."
KXT offers full backline to all bands thanks to Juli and Mac McGinnis.
Click for our complete list of gear.
Full Archive