Thank you to Jason Ridings for sponsoring KXT's Live Sessions.
Latest Performances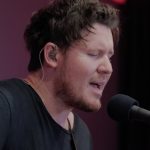 August 29, 2016
Fusing together the smooth R&B vibes of yesteryear with the ultra-modern electro-pop vibes of today, the chart-topping Australian singer-songwriter Jarryd James came by the KXT studio to play a trio of tracks from his North American debut, "High."
KXT offers full backline to all bands. Click for our complete list of gear.
Full Archive