KXT's Summer Cut - June 1 at Gexa Energy Pavilion
Details »
Check out the FAQ, venue map and vendor roster!
Details »

Barefoot at the Belmont presented by @Fossil #barefootatbelmont - on sale now
Details »
Support KXT and you could win a new Mini Cooper convertible
Details »

KXT Music Blog
Today's Local Music Exchange picks include Duluth, Minnesota indie veterans Low and Dallas quintet Air Review.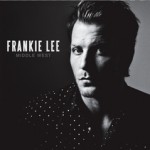 Today's Local Music Exchange comes from Minneapolis artist Frankie Lee and Dallas band The Roomsounds.
KXT Live Sessions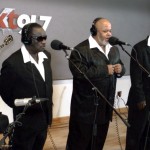 To gear up for their stunning set at Dallas' own 2013 Homegrown Festival, hometown "psychedelic gospel funk" powerhouse The Relatives visited KXT to showcase a trio of tracks from their first album in 30 years, The Electric Word.
One of Texas' best-kept musical secrets, the award-winning blues singer Ruthie Foster paid a visit to the KXT studios to perform songs from her soul-stirring repertoire.