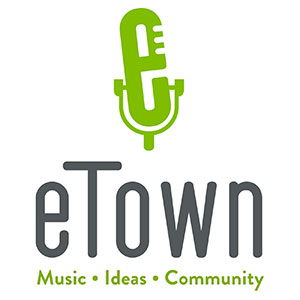 eTown is a nonprofit, nationally syndicated radio broadcast that has produced musical, social and environmental programming to uplift and inspire listeners around the world since 1991.
Shows are recorded in front of a live audience, in a solar powered theater, eTown Hall, which also serves as a social and environmental hub for community events. Learn more about eTown at etown.org.
---
About Nick & Helen Forster
As eTown's host, Nick Forster nimbly walks the line between musician and radio journalist/host, playing guitar, mandolin or lap steel with world-class musical guests then switching gears to engage those artists in conversation live on stage. Helen, eTown's co-host and Nick's wife, lends her golden-toned voice to both the spoken word and the musical portions of the show.
Listen to eTown Sundays at 6am on KXT 91.7.