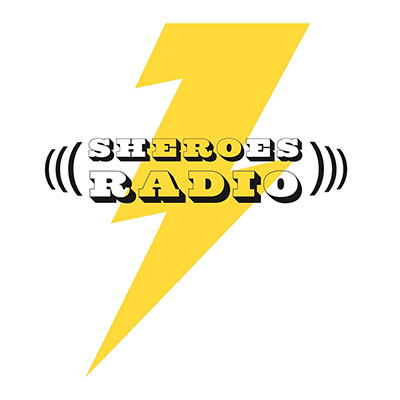 SHEROES Radio is weekly syndicated radio show created/hosted/ and produced by Carmel Holt, inspired by her own 25-year career in radio, and a lifetime devoted to music. Each week, Carmel presents a fresh and eclectic mix of both newcomers and familiar names, combining a carefully curated playlist together with a featured in-depth conversation with a "SHERO In The Spotlight". Carmel's approach is guided by a fierce commitment to diversity and inclusivity, showcasing a range of both music and guests that span genres and generations, with an eye towards lifting up new voices, while recognizing and celebrating womxn who paved the way.
Listen to SHEROES Radio Sunday at 7pm on KXT 91.7.
About Carmel Holt
Carmel Holt is a podcast host and radio personality with a proven ear for curation and presentation. Over the past two decades, she has become known for her warm delivery, passionate support of new and emerging talent, and her natural rapport with artists. She has hosted engaging, conversational interviews with everyone from Courtney Barnett to Cat Power, Death Cab For Cutie to Paul McCartney, Mitski to Maggie Rogers, Bob Weir to Yola, Leon Bridges to The National, Ex Hex to The xx. Her extensive knowledge of music, and affinity for connecting with artists has made her a trusted and beloved host.
Carmel spent the first decade and a half of her career at Radio Woodstock, WDST (Woodstock, NY) where she was Midday host, interviewer, and a three-time award winning Music Director. In 2013, she moved on to WFUV Public Radio in New York City as a full time radio host, interviewer and Assistant Music Director, and she also became a regular NPR Music contributor, freelance interviewer, and voiceover artist. In 2019, Carmel left WFUV to develop SHEROES, thanks to a podcast incubator funded by SONOS.
A life-long student of music, Carmel grew up singing and playing the piano, acting, and performing in musical theater, and received a BA in music composition and vocal performance at Bard College. Her devotion to a life of music comes from her deepest held belief that music is the most powerful tool for expression and bringing people together.
Learn more about Carmel and SHEROES Radio, and get episodes and more here.
Listen to SHEROES Radio Sunday at 7pm on KXT 91.7.