The Best Song You've Never Heard
The Best Song You've Never Heard
Tag: The Best Song You've Never Heard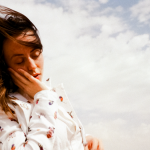 Gordi proves herself one of Australia's more unique music imports in recent history with this song.
Noah Gundersen took a departure from his usual acoustic sound in favor of a rock-heavy song and it totally worked.
Carla Thomas is one of the greatest artists in the history Memphis Soul and the reason Stax Records reached prominence – she is also an artist you may have never heard before.