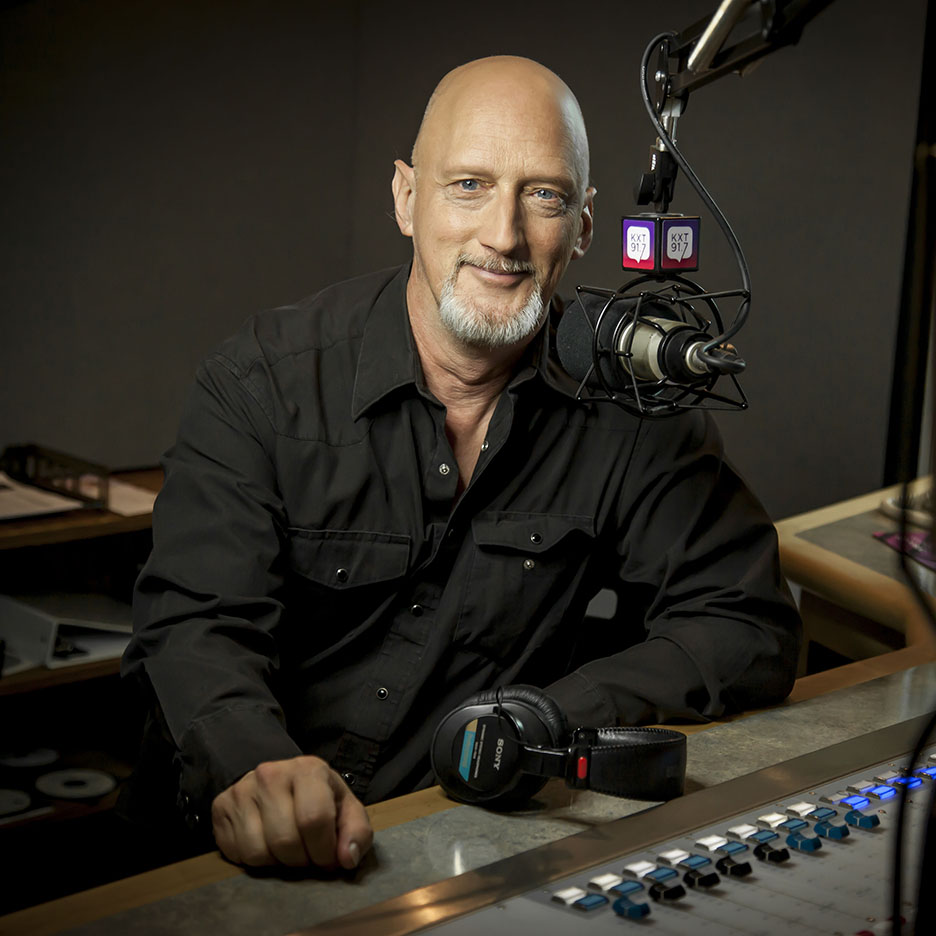 Paul Slavens is the host of The Paul Slavens Show at KXT.
He has been with KXT since its inception in 2009 but is a well-known presence in the North Texas music community, having previously hosted a Sunday night music show on KXT's sister-station KERA FM since 2004. The Paul Slavens Show presents a diverse, seemingly random mix of styles, genres and time periods. He also conducts a live blog during his show and makes listener suggestions a large part of the playlist. Paul's program has received Best of Dallas awards from the Dallas Observer in 2008, 2009, 2010, 2012 and 2014. The show has been nominated every year since 2005 for Dallas Observer Music Awards.
Paul is also well known in the North Texas area for his work as a multi-instrumentalist with bands like Ten Hands, the Baptist Generals and The Travoltas. He also frequently performs an improvisational musical comedy show and won the 2011 Dallas Observer Music Award for Best Jazz Act, as well as the Observer's award for Best Keyboardist/Pianist in 2013. He was nominated by D Magazine as Best Local Musical Act in 2012. In 2011 he released Alphabet Girls, an album of original songs.
Paul is a composer, and his works have been performed at the Dallas Museum of Art, the McKinney Avenue Contemporary and numerous churches, campuses and schools around the area. Paul also works as a commercial voiceover artist and actor with The Kim Dawson Agency.
Listen to The Paul Slavens Show Sundays at 8pm on KXT 91.7.