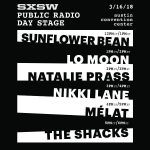 Tune in TODAY for live SXSW performances from Sunflower Bean, Nikki Lane, Lo Moon and more!
Lo Moon, Slowdive, and David Dye's South Africa sessions are all coming up this week on 'World Cafe.' Listen Monday-Friday at 11pm on KXT.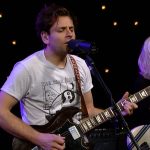 We welcomed the rising indie trio and 2017 Slingshot featured artist into the studio for a performance of three tracks from their forthcoming debut album.