We're broadcasting live this Friday from the SXSW Public Radio Day Stage!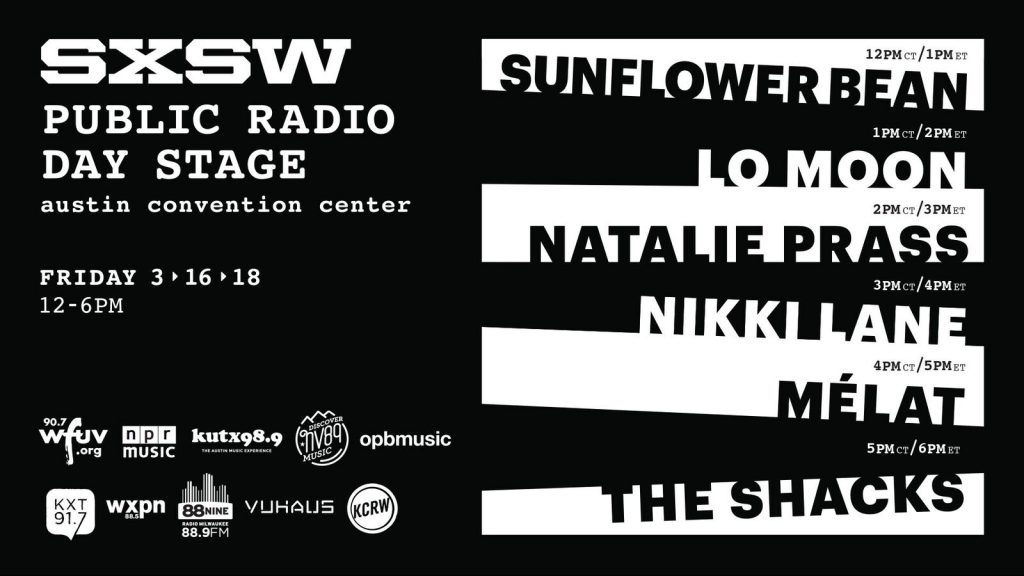 Tune in to KXT 91.7 FM from 12-6pm on Friday, March 16 for live performances from Nikki Lane, Lo Moon, Sunflower Bean and more! Not in North Texas? Stream from anywhere by pressing that handy-dandy play button in the bottom of your screen 👇. And to get you primed and ready, here are some vintage KXT Live Sessions with a few of today's artists:
Enjoying the broadcast? Let us know at @kxtradio!