Some local legends and rising artists are coming to a venue near you!
Whether you're into rock, chillwave, soul or indie-pop, we've got the rundown on who you won't want to miss this October around North Texas — including our very own showcase celebrating Local Music Month!
Saturday, October 6
The Theatre at Grand Prairie
Get tickets here. 
David Byrne is an American treasure — an artistic thinker and creator responsible, in part, for the some of the most memorable and distinctive music of the past 40 years.  His many albums and myriad other projects have been made possible by a lifetime of collaborators that include Chris Frantz, Tina Weymouth and Jerry Harrison of the band Talking Heads, his now four-decade friendship with producer Brian Eno and, more recently, with the artists St. Vincent and Fatboy Slim.
Saturday, October 6
South Side Ballroom
Get tickets here. 
Founded by lead vocalist Matt Berninger, Aaron Dessner (guitar, bass), and brothers Scott Devendorf (bass, guitar) and Bryan Devendorf (drums) in 1999, The National emerged from Cincinnati, Ohio garage punk band named Nancy. Get ready to feel the feels at this one, folks.
Saturday, October 6
House of Blues 
Get tickets here. 
California alt-pop trio lovelytheband humbly came together — by Mitchy Collins, Jordan Greenwald and Sam Price — as the result of bar-hopping, Instagram and shared Chinese food. Since signing to RED MUSIC last June, they've shared stages with 5 Seconds of Summer and Vance Joy, performing this summer at Lollapalooza, Hangout Fest and Billboard's Hot 100 Fest.
Saturday, October 6
The Pavilion at Toyota Music Factory
Get tickets here. 
As one of the leaders of the emergence of chillwave, the popularity of ODESZA's instrumental style of music has allowed them the opportunity to work with famed artists, including Dallas' own Leon Bridges, on their third and latest album, A Moment Apart. The album earned them a nomination for the 2018 Grammy Awards, including Best Dance/Electronic Album and Best Dance Recording for the track "Line of Sight (feat. Wynne & Mansionair)."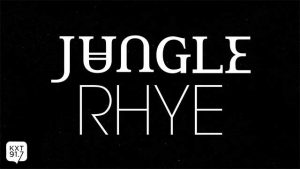 Monday, October 8
House of Blues
Get tickets here. 
Led by childhood friends Josh Lloyd-Watson and Tom McFarland (musicians originally identified as J and T) Jungle has expanded to a seven-piece band since their formation back in 2013. With their self-produced, self-titled album receiving the 2014 Mercury Prize for music, their style and interesting aesthetic is quite notable for its blend of soul, funk, disco and modern electronica. Rhye's latest album Blood evokes sounds of warmth and  with gentle instrumentals and Milosh's soft, yearning vocals. It's sure to be a delectable pairing you don't want to miss.
Wednesday, October 10
The Pavilion at Toyota Music Factory
Get tickets here. 
Undoubtedly one of the most influential figures in music and culture spanning more than five decades, the music of Bob Dylan he sparked several genres of pop music, including electrified folk-rock and country-rock.  His influence continues to echo throughout generations, while many of his songs have become popular standards and his best albums becoming undisputed classics of rock 'n' roll.
Thursday, October 11
Granada Theater
Get tickets here. 
Edie Brickell & New Bohemians are Dallas through and through. Having joined the band after mustering the courage to sing with them at a bar one night in 1985, Brickell then revealed herself as a songwriter with a unique perspective and a singer with an intimate, conversational style. Their breakout album was hailed by critics and became a massive hit, selling over a million copies and producing the 1988 Top-Ten hit "What I Am." Don't miss what is sure to be a memorable homecoming performance by these Dallas music legends!
Friday, October 19
Nasher Sculpture Center
Free Event! 
Exploded View plays music with an array of influences — post-punk, new wave, goth, industrial — all of which echo through their dark music. Lead singer Anika Henderson's chilly evoke moody singers such as Siouxsie Sioux, Robert Smith and Debbie Harry. The group has a knack for crafting and producing pop music out of seemingly raw consciousness, their latest album Obey being no exception. Their most ambitious work to date, the album recorded in Mexico City embraces overdubs and multi-instrumentalism.
Wednesday, October 24
House of Blues
Get tickets here. 
From attending NYU's Tisch School of the Arts, working as ELLE intern, to becoming a viral pop sensation and signing with Capitol Records, 24-year-old Maggie Rogers has already fit a lifetime of achievements into her career as a budding musician. Her first album, The Echo, came about as a result of a 10-song venture recorded in a converted broom closet-turned-recording-studio, which features songs of heartbreak and change over banjo and light percussion. Don't miss the chance to see her headlining act before she embarks on tour with Mumford & Sons this coming winter.
Friday, October 26
The Statler 
Get tickets here. 
Born in Chewelah Washington, Stone started discovering his vocals and melodic style at a very young age. As an 11-year-old kid, he'd learned guitar and written his first song, which soon after led him to self-recording demo tapes to pass along to classmates. His unique style shows the clear influence of classic soul and R&B music of the 1960s and 70s, while his lyrics reveal an idealism and passion that recall the folk-inspired singer/songwriters of the same era.
Friday, October 26
Four Corners Brewing Company 
Join us for a final celebration of Local Music Month at Four Corners Brewery! This free evening of brews and tunes will feature performances by local acts War Party (Fort Worth), Pearl Earl (Denton) and Luna Luna (Dallas). This showcase will be hosted by our friends at Four Corners Brewery, along with Oak Cliff's Field Day Records. Guests will also receive a free fill from Four Corners Brewery with purchase of an exclusive KXT pint glass. Click here to read more about these artists, and to see how we're celebrating Local Music Month this October!
Wednesday, October 31
House of Blues
Get tickets here. 
Washington, D.C.'s Thievery Corporation (producers Eric Hilton and Rob Garza) borrow from such disparate styles as jazz, reggae, exotica and bossa nova; and merge them with dance-club beats. The duo has been praised for its sleek acid-jazz dream sequences and frenetic rhythm programming, having spent 20 years weaving as many genres and languages as it can into its unpredictable, dub-influenced electronic sound.