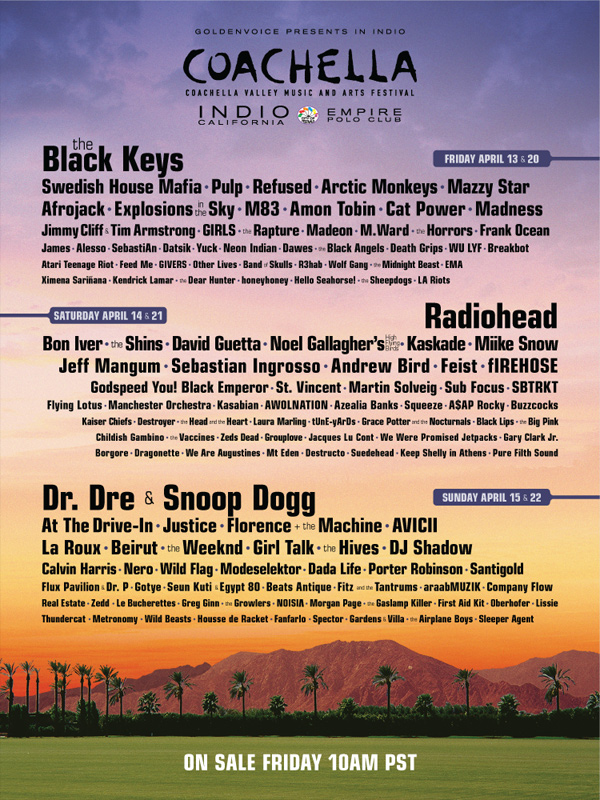 We all saw the tweet with the 2012 Coachella lineup yesterday. It will no doubt be amazing.  Which bands will KXT 91.7 listeners recognize?  Here's a list of the 2012 Coachella bands that you might hear on our airwaves (or the app, or online): 
Black Keys, Arctic Monkey, Mazzy Star, Madness, Jimmy Cliff, M. Ward, Givers, Other Lives, Band of Skulls, Radiohead, Boni Iver, The Shins, Miike Snow, Andrew Bird, Feist, St. Vincent, Squeeze, Buzzcocks, Kaiser Chiefs, The Head and the Heart, Grace Potter, Grouplove, Gary Clark Jr., Florence and the Machine, Beirut, Santigold, Gotye, Fitz and the Tantrums, Lissie.
Sa-weet! Tickets go on sale on Friday.  Have fun kids.