With David Dye
Weekdays, 4am to 6am and 9pm to 11pm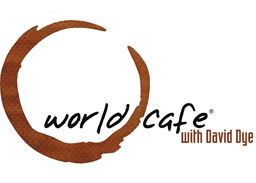 The World Cafe with host David Dye serves up an eclectic mix of music from blues, rock, and world, to folk, and alternative country with live performances and interviews with celebrated and emerging artists.
This acclaimed program, distributed nationally to over 185 stations across the country through NPR Music, is produced by WXPN in Philadelphia.
About David Dye
David Dye is a longtime Philadelphia radio personality whose music enthusiasm has captivated listeners of World Cafe since 1991.
Since launching World Cafe in 1991, David has served as its host of this nationally acclaimed show, which is now syndicated on more than 185 public radio stations across the U.S. Every week, Dye brings out the best in interviews with internationally known artists such as Yo-Yo Ma and Joni Mitchell.
World Cafe and Dye have received numerous awards including: two NFCB Gold Reel Awards, Album Network's "Best Triple A Air Talent," four Philadelphia Magazine's "Best of Philly Awards," the Philadelphia Chapter of NARA "Hero Award" and numerous radio industry trade magazine citations. In 2006, Dye was named the "Triple A Air Personality of the Year" by Radio & Records.