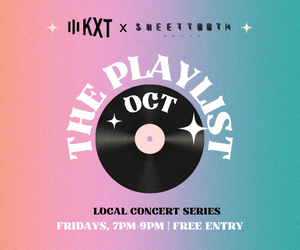 In celebration of October's Local Music Month, KXT and Sweet Tooth Hotel have partnered to present The Playlist, a must-see event for music enthusiasts across the city. Featuring a diverse lineup of artists such as DAMOYEE, Rafa, Northlake and more, each performance is a unique journey through the vibrant tapestry of independent NTX music.
Join us at Sweet Tooth Hotel on Friday nights, 7:00pm – 9:00pm in the Calirosa Cocktail Lounge, to see these electrifying acts. Best of all, entry is free with RSVP!
Dive into the world of The Playlist and get to know the artists who are lighting up the stage.