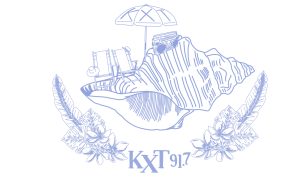 When you support the music you love and rely on, you can pick up limited-edition KXT swag, designed by local artist Taylore Rowland. Her "Music Lover's Paradise" design can be found on coffee mugs, pint glasses and t-shirts. Get yours today when you donate during our Summer Member Campaign 2023!
About the design
Taylore was inspired based off of the myth that when you hold a conch shell close up to your ear, you can hear the music of the ocean. She loved the idea of doing a toile inspired design for KXT. In her own words she would describe her artwork style of toile designs being like "your grandma's fine china but cooler!"
About Taylore Rowland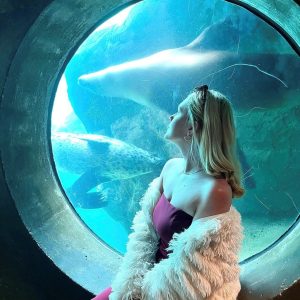 Taylore is a Texas native, who has been creating artwork since she was a child and professionally now for a few years. Taylore always liked creating art that brings a beautiful smile to people's faces and make people feel happy. She likes to use a lot of bright colors and make people laugh.
Learn more about Taylore at her website, or find her on Instagram.