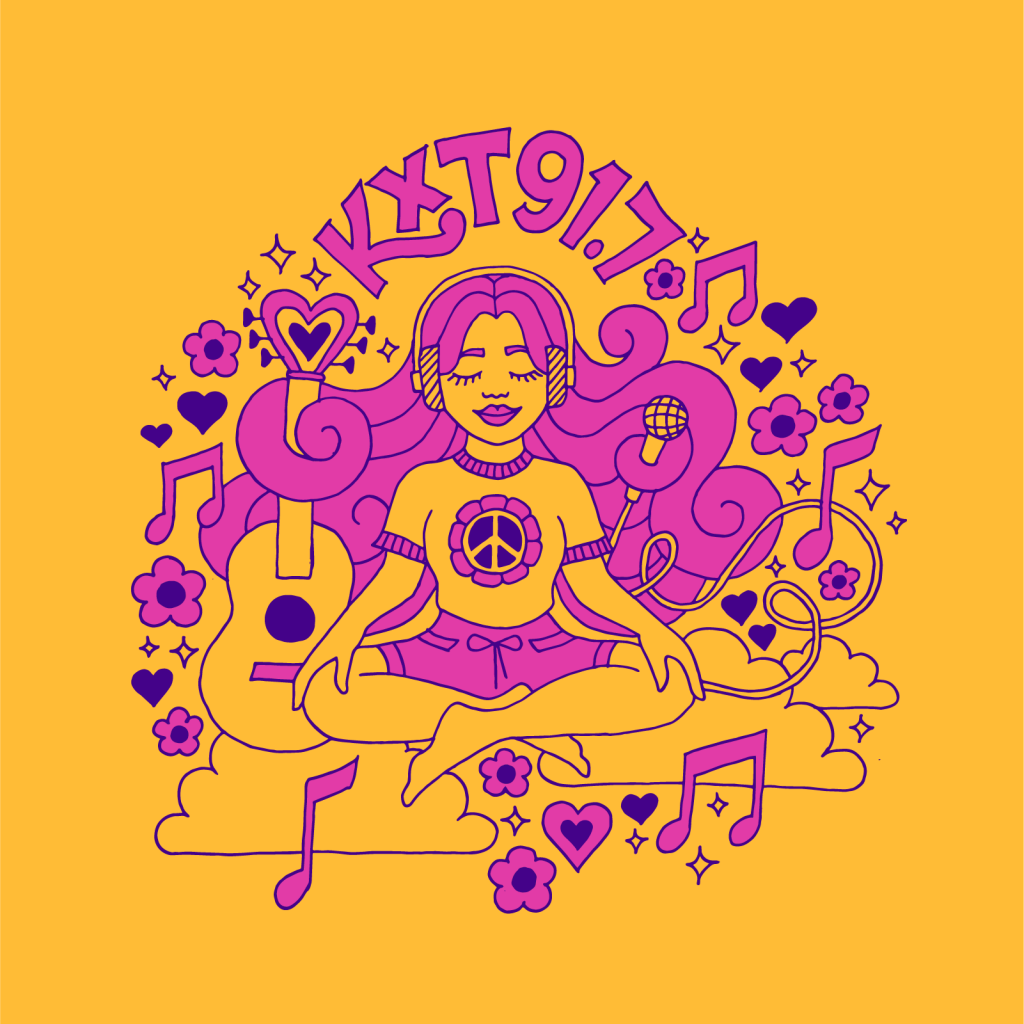 KXT is shortening its 10-day member campaign to just one day on June 24, in order to prioritize our service to you, to local artists and to North Texas in these challenging times. When you support the music you love and rely on, you can pick up limited-edition KXT artwork, designed by local artist Claire Morales. Her "Immersed In Song" design can be found on coffee mugs, pint glasses and t-shirts. Get yours today when you donate early for KXT's One Day Drive!
About Claire Morales
Claire Morales has been a graphic designer for eight years with a BFA in Communication Design from University of North Texas. She spent her first four years out of school working for a boutique studio in Plano, eventually switching over to freelance to allow for more time to tour with her band and focus on personal art projects. Her work is varied, from logos to branding, packaging, illustration and beyond, but one of the common threads is bright color and a sense of energy and optimism. Morales also creates color worlds out of cardboard and reused materials and plays rock 'n' roll music with her band. Her design work and visual art is colored from her life as a musician and vice versa. Claire seeks to bring delight visually and sonically, using color to affect mood and energy, making the worlds she wishes to see.
Learn more about Claire at her website, or find her on Instagram and Facebook.
A note from Claire about "Immersed In Song":
This project was really special for me both as a visual artist and a musician. KXT has shown me so much support over the years, playing my songs and having me and my band play at Summer Cut. I was honored to have the opportunity to make this artwork for them and to help support a station that is a valuable asset to the music community in DFW.