Friday, March 16, 2018
Here's what you heard this morning on KXT:
6am — KXT Wake-Up Call
"What A Wonderful World" — Joey Ramone
Don't Worry About Me, 2002
7:30am — This Day In Music History
Happy Birthday, Patty Griffin! On this day in music history, Patty Griffin was born in Old Town, Maine in 1967. (FYI, you can catch Patty at KXT Sun Sets on May 15! Tickets and season passes available here.)
"Ohio" — Patty Griffin
American Kid, 2013
8am — Brad's Vinyl Vault
"Rip This Joint'" — Rolling Stones
Exile On Main Street, 1972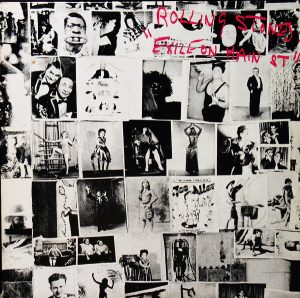 9:30am — KXT Weekend Concert Calendar
Friday, March 16 — Who says all the good music is in Austin this weekend? Catch The Roomsounds with upcoming KXT Sun Sets artist Pedigo's Magic Pilsner at Six Springs Tavern in Richardson.
Saturday, March 117 — Head over to Cowtown for Dan Layus of Augustana at Fort Worth Live.
Sunday, March 18 — All hail, Lorde. She takes her Melodrama Tour to American Airlines Center this Sunday night. Plus, added bonus: Run the Jewels will open.
Check out this morning's full playlist here.
Got a question about something you heard on KXT? Send us a message on Facebook or