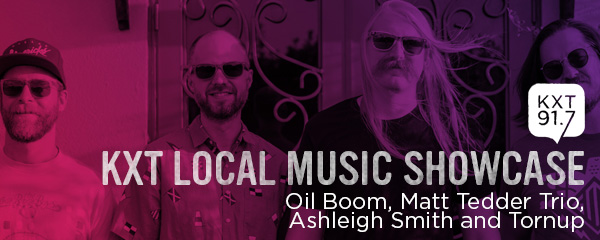 Enter the form below before midnight on Monday, October 9 to be entered to win two tickets to KXT's Local Music Showcase — Fort Worth at Shipping & Receiving in Fort Worth on Saturday, October 21. Featured local artists include featuring Oil Boom (who will be celebrating their newest album, Terribillity), Matt Tedder, Ashleigh Smigh and Tornup.
Winners will be notified by 5pm CT on Tuesday, October 10. Official KXT contest rules can be found here. Good luck!
*This contest has ended. A winner was chosen and notified on Tuesday, October 10. Thank you!