Here's what's coming up this week on World Cafe: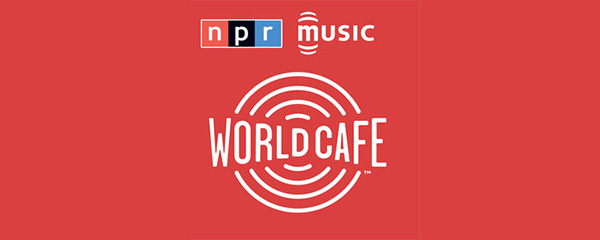 Monday, September 11
Inspired by Jimi Hendrix, modern-day bluesman Selwyn Birchwood got his big break after a high school friend arranged for him to meet blues singer and lap steel player Sonny Rhodes.  Now, Birchwood now fronts his own band.  Tune in as they perform songs off of their latest album, Pick Your Poison.
Tuesday, September 12
After a 21-year hiatus, the British band Ride is back.  They'll perform a classic song or two as well as music from their new album, Weather Diaries.  Plus, we'll find out what the band members have been up to since they went off the radar after their 1996 album Tarantuala and how they came back together.
Wednesday, September 13
Colombian 6-piece band Tribu Baharú makes music with one goal in mind: they want to make you move. They brought high energy percussion, Afro-Caribbean flavor and a whole lot of joy to the stage this past July at Nuevofest. Thanks to this Latin Roots series, you've got a front row seat to that set from Tribu Baharú on the next World Cafe.
Thursday, September 14
Canadian troubadour Bruce Cockburn's latest record Bone to Bone is his 33rd album, but it's Cockburn's first release since chronicling his decades-long career in a 2014 memoir called Rumours of Glory. Cockburn reflects on how writing his memoir made him question whether he'd write another album, and performs new music on the next World Cafe.
Friday, September 15
The 69th Annual Emmy Awards are happening this Sunday (September 17th).  To get you in the mood the World Cafe has put together a show full of songs that made moments – From The Beatles on Ed Sullivan to Michael Kiwanuka's theme for HBO's Big Little Lies, you'll hear a whole lot of TV tunes on the World Cafe.
Listen to World Cafe on KXT 91.7 FM, Monday-Friday at 10pm!