Here's what's coming up this week on World Cafe: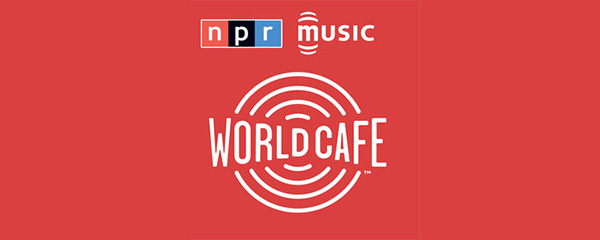 Monday, August 21
Before they had record deals, Jay-Z, DMX, Busta Rhymes and hundreds of others performed on an overnight college-radio show in New York.  The hosts of that show are back with a new NPR podcast, What's Good with Stretch and Bobbito.
Tuesday, August 22
Indie folk band The Wooden Sky is known in their hometown of Toronto for lightning-in-a-bottle live shows. They visit World Cafe this week to perform songs from their latest album, Swimming in Strange Waters. Plus, lead singer Gavin Gardener shares one of the best "first guitar" stories ever, involving a plane with no door and Ritchie Valens.
Wednesday, August 23
We all miss David Bowie and Prince, and the Nashville new wave punk rockers Republican Hair are no exception. Today they join Ann Powers for a live session and to discuss their EP, The Prince & The Duke, which includes tributes to the two late icons.
Thursday, August 24
Jake La Botz has been as been a roofer, factory worker, actor and a heroin addict.  Now clean and sober, he lives in Nashville and teaches meditation among his many artistic pursuits. He works his life experiences into the songs on his latest release, Sunnyside – a blues album with an edge.
Friday, August 25
In addition to writing the smash 1998 hit "Closing Time" for his band Semisonic, Dan Wilson has co-written some huge contemporary hits including Adele's "Someone Like You" and the Dixie Chicks' "Not Ready to Make Nice". Wilson covers those songs himself on his new album Re-Covered, and shares insights about the craft of co-writing.
Listen to World Cafe on KXT 91.7 FM, Monday-Friday at 10pm!