Here's what's coming up this week on World Cafe: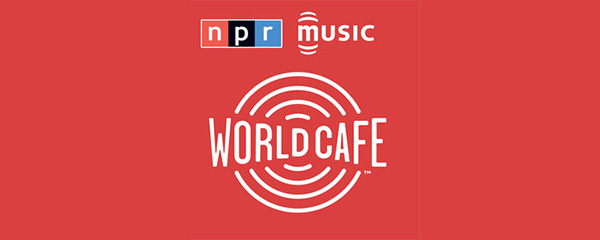 Monday, June 19
New Orleans-born trumpeter Christian Scott aTunde Adjuah commemorates the 100th anniversary of commercially recorded jazz in a trilogy of albums beginning with his latest, Ruler Rebel. In the albu, aTunde Adjuah revisits history to highlight how many social issues remain the same to this day.
Tuesday, June 20
In 2015, (Sandy) Alex G stepped out of his bedroom and gave us his first album, Beach Music, earning himself a place alongside Frank Ocean on two of the pop sensation's albums, Blonde and Endless. Now, Alex G is back and at it again, sweeping us up through intimate songs with a homemade feel, on his most recent album, Rocket.
Wednesday, June 21
It's the first day of summer and what better way to celebrate than with Yacht Rock? Kick back with an ice –cold beverage and enjoy an ocean of smooth soft-listening music made in the late 70s and early 80s by artists like Toto, the Doobie Brothers, Hall & Oates and Kenny Loggins. Note: this show is best enjoyed on a luxurious boat wearing a Captain hat.
Thursday, June 22
Country-tinged singer songwriter Jade Jackson says Lucinda Williams' album Car Wheels on a Gravel Road served as the template for her debut, Gilded. Jackson was raised in a small California town by parents who shunned television and the internet. As a child Jade fell in love with her father's record collection and started writing her own songs.
Friday, June 23
Activist, preacher, and author Rev. Sekou brings social consciousness to his soulful and bluesy debut album, In Times Like These. The album was produced by Luther Dickinson and features Cody Dickinson, whose band North Mississippi Allstars also released a new album recently, Prayer For Peace. We catch up with both North Mississippi Allstars and Rev. Sekou on their combined tour.
Listen to World Cafe on KXT 91.7 FM, Monday-Friday at 10pm!