We're tripping over this headliner…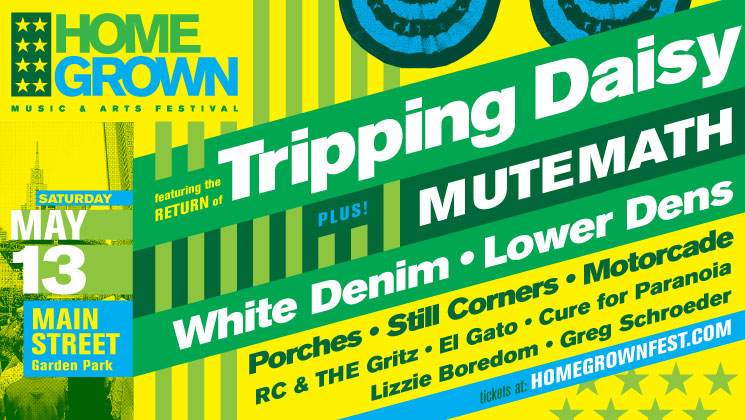 Homegrown Festival returns this May! And with a lineup that includes plenty of Texas-native talent, the 8th annual outdoor fest will be special in more ways than one. Iconic Dallas band Tripping Daisy will headline in their first performance in 17 years, and you can count on plenty of food, drink, vendors and live music for a summer's day well spent. Here's what you need to know:
What is it?
Homegrown Festival is Dallas' first all-local music and arts outdoor festival. Featuring 12 acts with ties to the state of Texas and performances in many genres and styles of music on two stages.
When is it?
Saturday, May 13, 2017 from approximately noon-10pm. Specific set times TBD.
Where is it?
Main Street Garden Park in Dallas, with lush lawns, gardens and more.
Who will be there?
Tripping Daisy, White Denim and Mutemath, to name a few. Check out the full lineup here.
Tickets are on sale now. See you in May!