Your New Music Monday picks for your last Monday in November celebrate garage rock, a posthumous track from The Purple One and a new duo of note:
They first made each other's acquaintance at a Lee Hazlewood tribute in London last year, joining forces onstage for a performance of "Some Velvet Morning," so it's fitting that today we're cozying up under the covers with UK artist Flo Morrissey and the Virginia-based songwriter and producer Matthew E. White for their remake of "Look At What The Light Did Now." It's one of the many jewels from their forthcoming duets collaboration called Gentlewoman, Ruby Man, slated for an early January release. Along with this Little Wings (yes – Feist covered it, too) track, Morrissey and White also re-visit classics like "Sunday Morning" from the Velvet Underground, Leonard Cohen's "Suzanne," and "Grease" from the Bee Gees. As Marvin Gaye and Kim Weston once sang, it takes two, baby.
So many wall analogies these days, so little time. But we wanted to carve out the time for this one. Piers Faccini's "Bring Down The Wall" starts up as melodically sparse, building into a mesmeric number evoking both Nick Drake and Ry Cooder and Manuel Galban's 2003 collaboration, Mambo Sinuendo. For Faccini, I Dreamed An Island speaks of "a metaphor for a safe haven where people of all different races, cultures and creeds live, pray, work and play together."
Disgraceland was one of 2014's loudest and rowdiest releases, winning mixed reviews from fans and critics. Now The Orwells are back with more of their with Terrible Human Beings, arriving via Canvasback/Atlantic on February 17. The album's opener, "They Put A Body In The Bayou" is a celebration of screaming guitars, harmonie, and the basic, bad-ass rock 'n' roll formula we all know and love so dearly.
Let's be honest here. 2016 hasn't been the least bit kind to some of our most beloved artists and visionaries. As we still do our best to adjust to a world without them – David Bowie, Sharon Jones, Leonard Cohen, and Prince, to name a few – they will no doubt live on through their music. The newly-released best-of compilation Prince4Ever showcases 40 of the Purple One's hits, and includes a previously unreleased track recorded in the summer of 1982, during the 1999 sessions. Just last week, ABC News hosted a livestream of the track, with fans on hand to react to what appears to be love at first listen. Click on the photo below to see the video; "Moonbeam Levels" starts up around :44: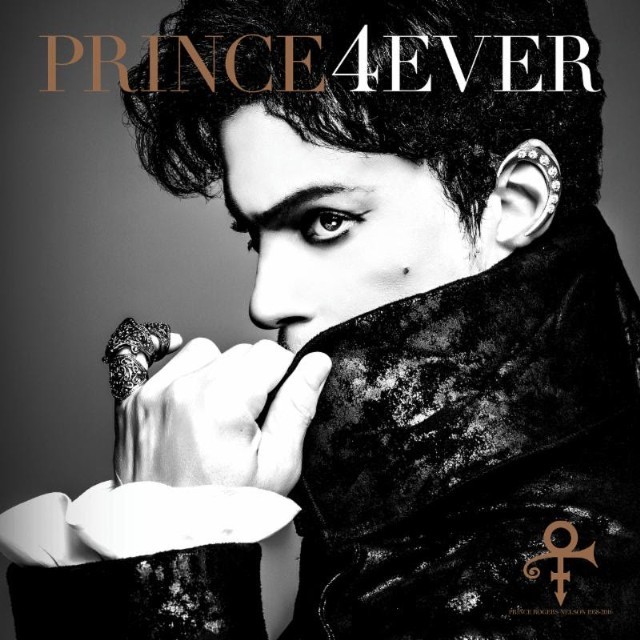 XOXO
Gini.