We're celebrating seven years of airtime with some special guests…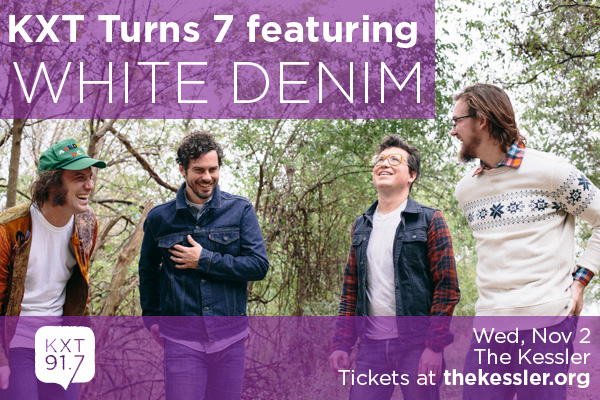 Join us as we celebrate seven years of broadcasting the new, local and legendary music you love! Austin's White Denim will headline KXT Turns 7 on Wednesday, November 2 at The Kessler in Dallas! The Austin quartet has been wowing audiences with their unique hybrid sounds of funk, punk and psychedelic rock for nearly a decade — and their KXT Turns 7 performance is sure to be no exception.
Also joining the festivities is up-and-coming Fort Worth-based blues artist Matt Tedder. Tedder was called out as a guitar prodigy at the age of 10 and referred to as "a young Keith Richards" after his appearance on The Voice back in March. We're thrilled to have him at KXT Turns 7, just on the heels of the release of his debut EP California Mercy Me.