"When the dog days of summer are upon us, my favorite means of escape is and will always be the rock 'n' roll memoir."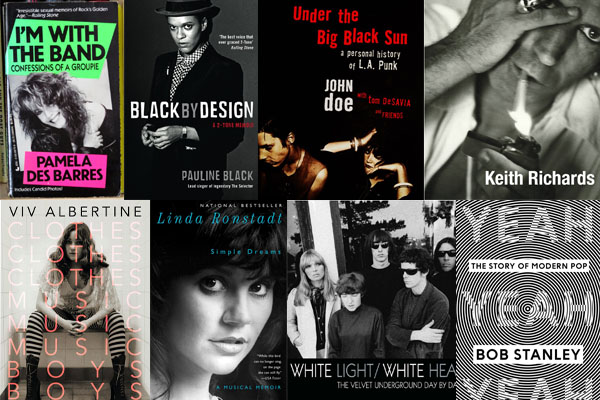 These are the stories I live for — the adventures and misadventures of the creative class; the tales that either debunk, prop up, or add an extra layer of intrigue to the folklore and endless factoids taking up space in my head. They regenerate or challenge my love for the artists who dared to put it out there and my own perceptions of what might've driven them to do so, all the while keeping me engaged, entertained — and if I'm lucky — enlightened somehow.
— Gini
Viv Albertine – Clothes, Clothes, Clothes. Music, Music, Music. Boys, Boys, Boys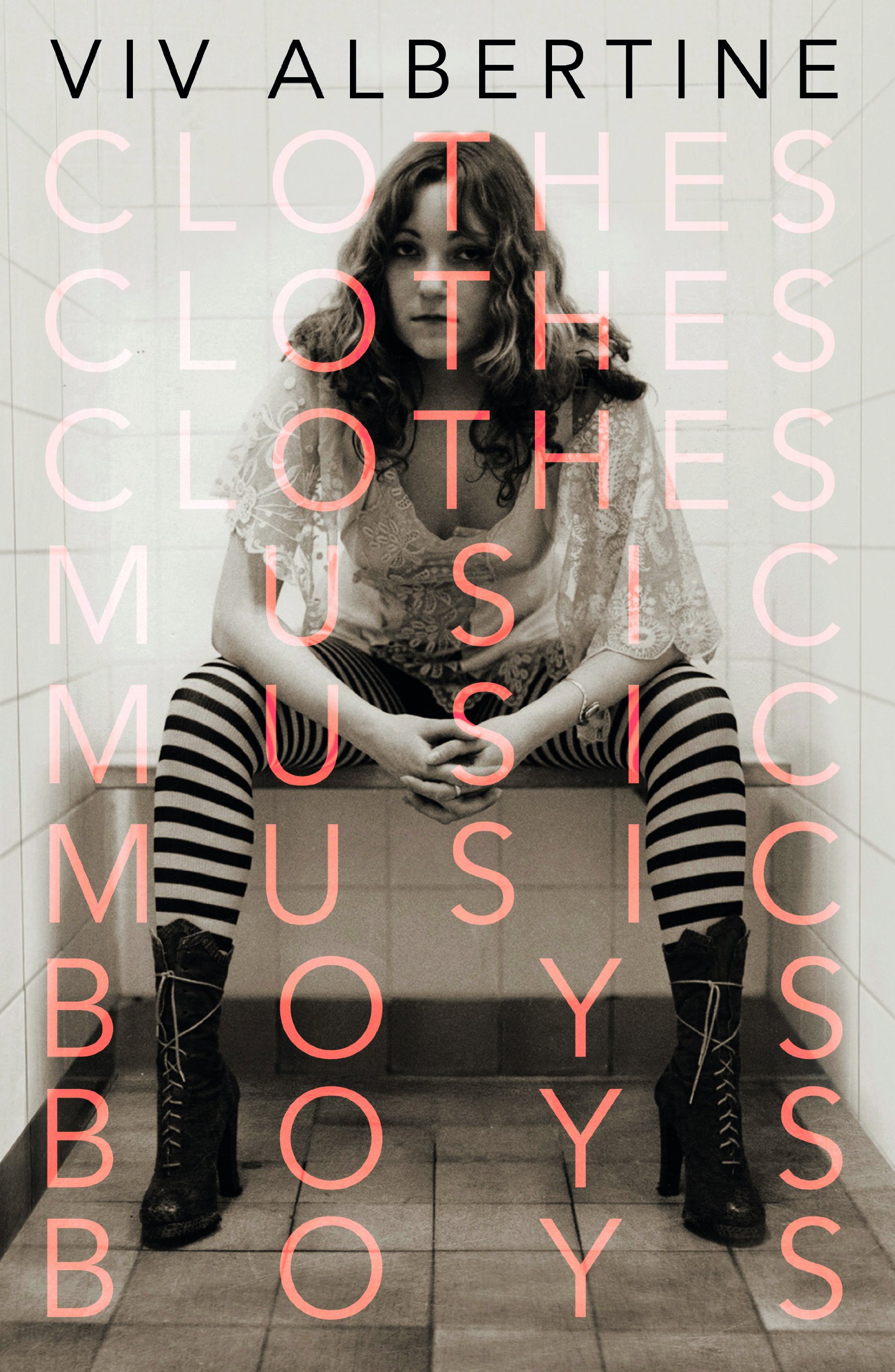 Viv Albertine recently made the news for calling out the British Library's exhibition Punk 1976-78 for not including the women who played just as much of a part in the punk scene as the Sex Pistols, Buzzcocks and Clash. As chief songwriter and guitarist for the mega-influential Slits, she had a huge hand in the revolution that compelled legions of girls and boys to pick up their instrument of choice and make a go of it. She also inspired her one-time beau Mick Jones to write "Train In Vain (Stand By Me)," his answer song to the Slits track she penned — "Typical Girls." Albertine doesn't prettify the grittiness of her life — be it personal or professional. Her candor is refreshing and welcome, whether she's writing about her father leaving her family, her brief dalliance with guitar god Johnny Thunders, her post-punk endeavors, raising her own daughter in the midst of a divorce, or venturing into territory most rock 'n' roll memoirs dare not venture into — aging unapologetically and with class.
Pauline Black — Black By Design: A 2-Tone Memoir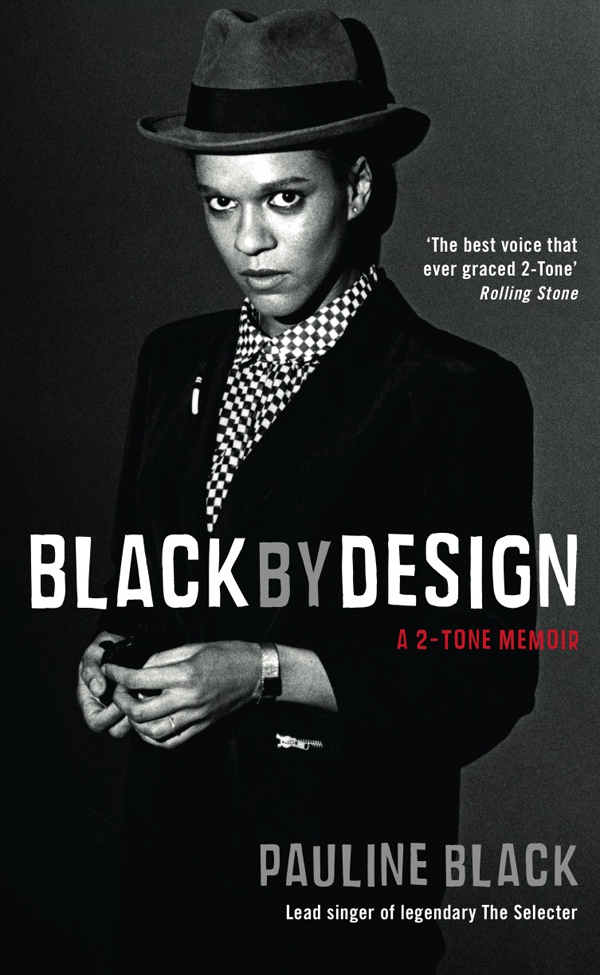 Speaking of class, another artist who was around during Viv's era has plenty of loads of stories to tell, in a memoir that goes right for the jugular — The Selecter frontwoman Pauline Black's 2012 memoir, Black By Design: A 2-Tone Memoir. Black came of age in postwar England in the 1950's, and as a girl of mixed race parentage adopted by a white family, never felt like she fit in. Inspired by the American Black Power movement, she found her voice and at the helm of the platinum-selling UK ska band The Selecter.
Bob Stanley – Yeah! Yeah! Yeah! The Story Of Pop Music From Bill Haley To Beyoncé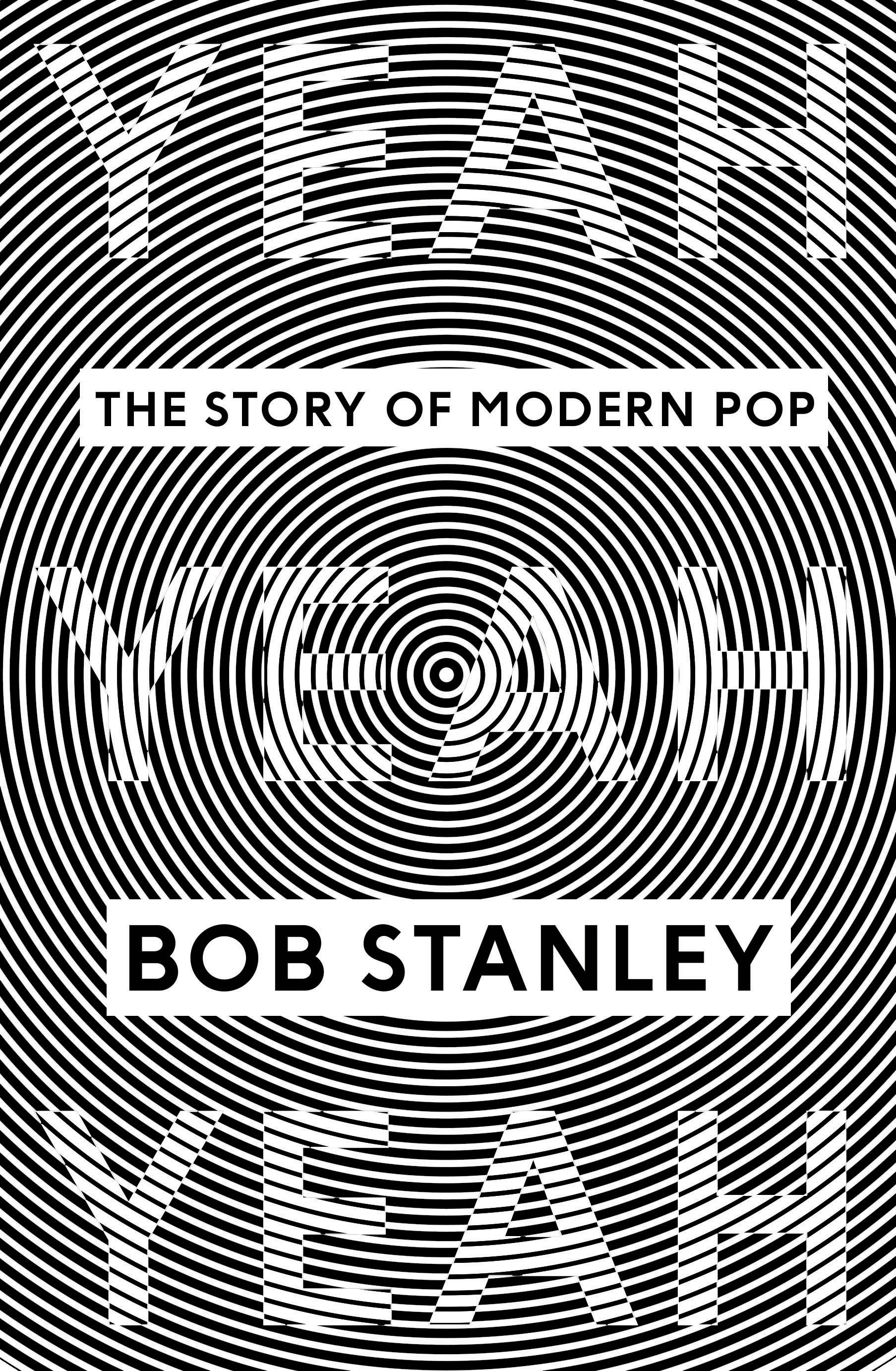 While not exactly qualifying as a memoir, Bob Stanley's 2014 tome Yeah Yeah Yeah reads like musical confectionery — you can blaze through it like a box of Thin Mints. It may be a weighty, but it's easy to devour in several sittings. Plus it's also guilt-free and chock full of delicious trivia. Yeah Yeah Yeah is a spirited if not tongue-in-cheek study of the modern pop pantheon, and if anybody can pull it off, it's Bob Stanley. Any music lover worth their salt will appreciate Stanley's humor and treasure trove of tidbits, and appreciation of our rock 'n' roll heritage.
John Doe – Under The Big Black Sun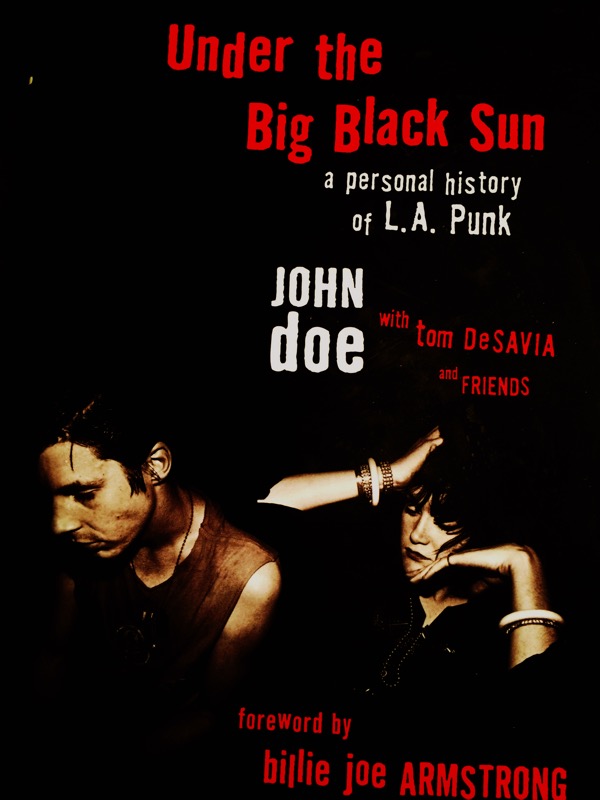 I'm a longtime devotee of the seminal L.A. punk band X. So when the band's co-founder John Doe announced the arrival of Under The Big Black Sun — a collection of remembrances  from the luminaries of the L.A. scene — it was as if the clouds parted, the sun streamed down and a choir of angels sang out. Exene Cervenka, Jane Wiedlin, Charlotte Caffey, Pleasant Gehman, Henry Rollins and Mike Watt all chime in in this one, with their recollections of the SoCal zeitgeist-era that inspired and spawned the future cogs on the wheel . (Hence the intro penned by Green Day's Billie Joe Armstrong.) Hands down, Under The Big Black Sun is my favorite book of 2016, so far. For worthy companion pieces, try Alice Bag's Violence Girl or We Got The Neutron Bomb on for size.
Keith Richards – Life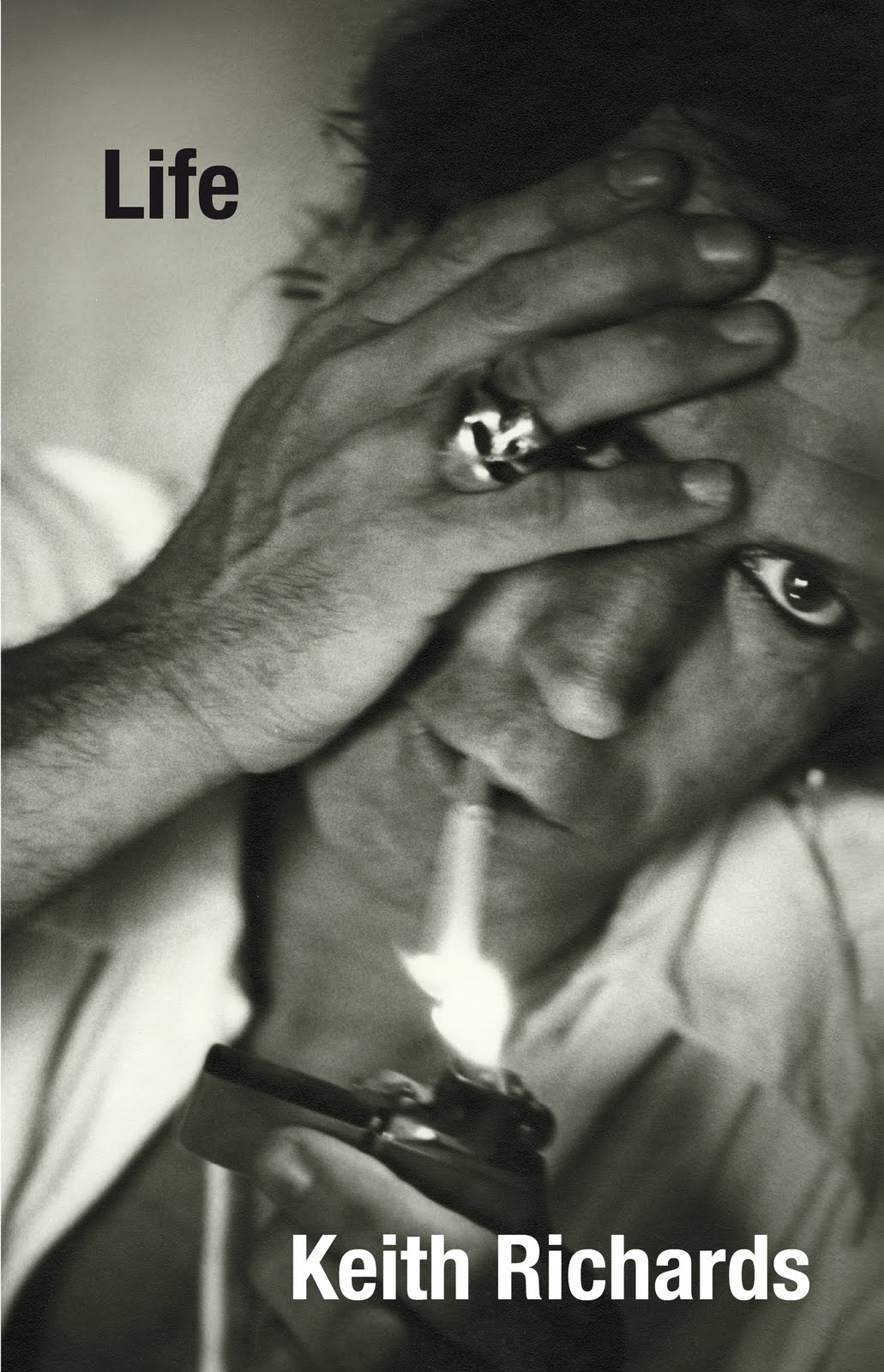 It's Keith Richards. Need I say more?
Marianne Faithfull — Faithfull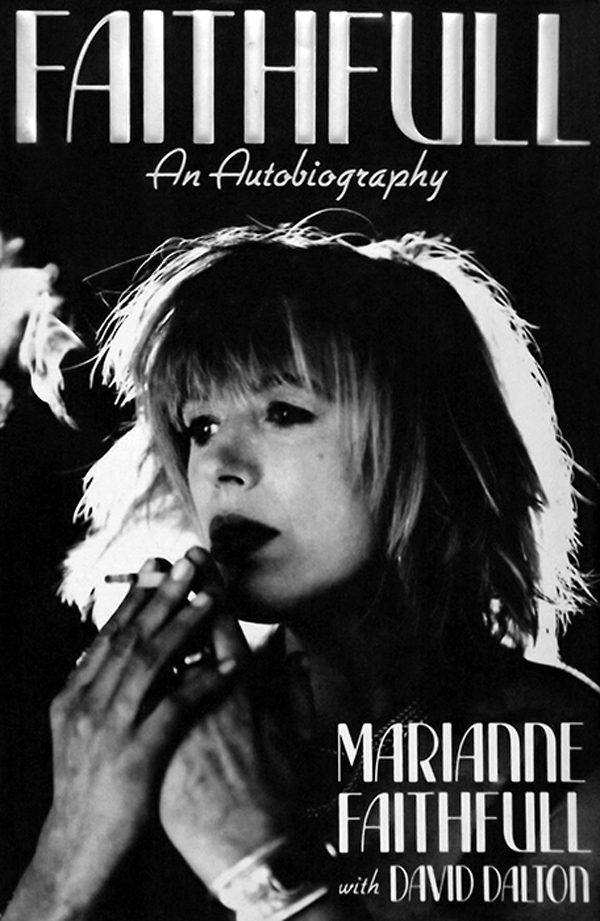 Once you've savored Life, the perfect follow-up would be Faithfull — Marianne Faithfull's delightful, unflinching look back at her life as not only a daughter and a mother, but a muse and artist whose early work was eclipsed by that of her then-love Mick Jagger's band, the mega-selling Stones. ("Sister Morphine," anyone?) Faithfull went on to survive the lurid "girl in the fur rug" and drug bust headlines, a suicide attempt, and various addictions. Vindication came via her post-punk masterpiece Broken English, which shattered the expectations of naysayers and put her in another league altogether. Her uneasy bond with her mother Eva plays a huge role in this book, and her observation that our mothers are the first loves of our lives still rings true to this day.
Linda Ronstadt – Simple Dreams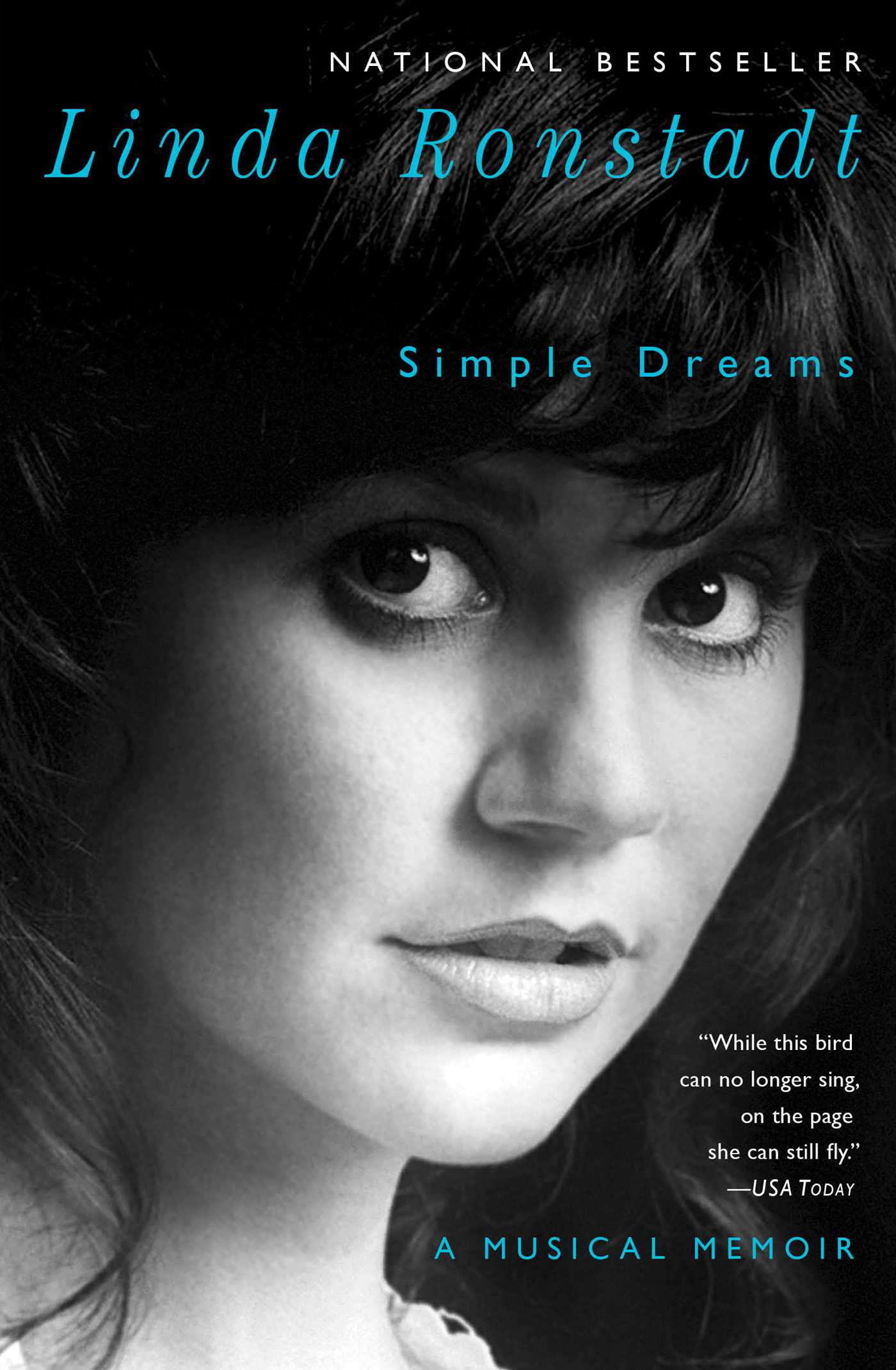 Simple Dreams is the vividly-written and mind-boggling tapestry of Linda Ronstadt's musical life. In this gem, the Tucson-reared icon recounts her folky period through her 70's Troubadour heyday with Gram Parsons and the newly-forming Eagles; her forays into Broadway; collaborations with everyone from Kermit to Nelson Riddle; and talks about reconnecting with the Mexican roots music of her girlhood. While the platinum-selling Ronstadt offers only brief glimpses into her personal life, the nuggets about her time with lover and collaborator J.D. Souther — and working with the likes of Lowell George, Brian Wilson, Dolly Parton & Emmylou Harris — make Simple Dreams well worth your time.
Patti Smith – Just Kids
If you still haven't gotten around to the first memoir from the godmother of the punk poets, then drop everything you're doing right now to remedy that. The palpable love Patti Smith pours into Just Kids is a lovely thing to behold, and our world is a better place for it — propped up by the fact that it snagged her the 2010 National Book Award Prize for Nonfiction, and enjoyed a lengthy run on The New York Times Bestseller List. Just Kids is the story of Smith's earliest days with then-budding artist Robert Mapplethorpe and celebrates the exuberance of youth, their mutual discoveries, jealousies and competitive streaks that propelled each other to break new ground and shake up the original, calcified order.
Richie Unterberger – White Light/White Heat: The Velvet Underground Day-By-Day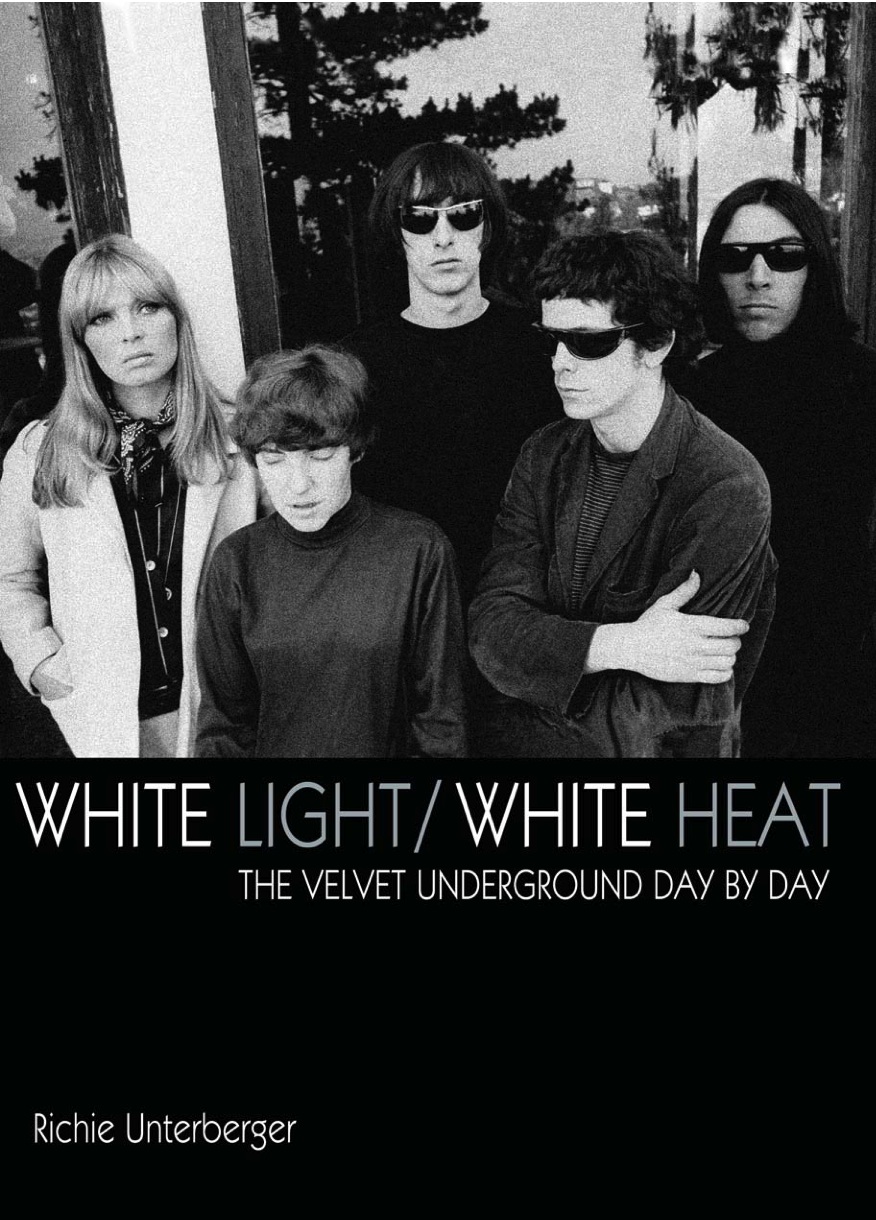 Pretty much a full-on history of the band who inspired countless other bands to make a similarly raw and joyful noise. In the spirit of a museum catalog, there's plenty to dig into, whether you take it from the beginning to the end, or just open up to any page in the book and settle in for the next few hours. VU obsessives will revel in the meticulously-annotated bits of history like Lou Reed and John Cale's early musical forays, Christa Paffgen's transformation into Nico, Warhol's Exploding Plastic Inevitable days, the personnel changes and eventual split, and more.
Pamela Des Barres — I'm With The Band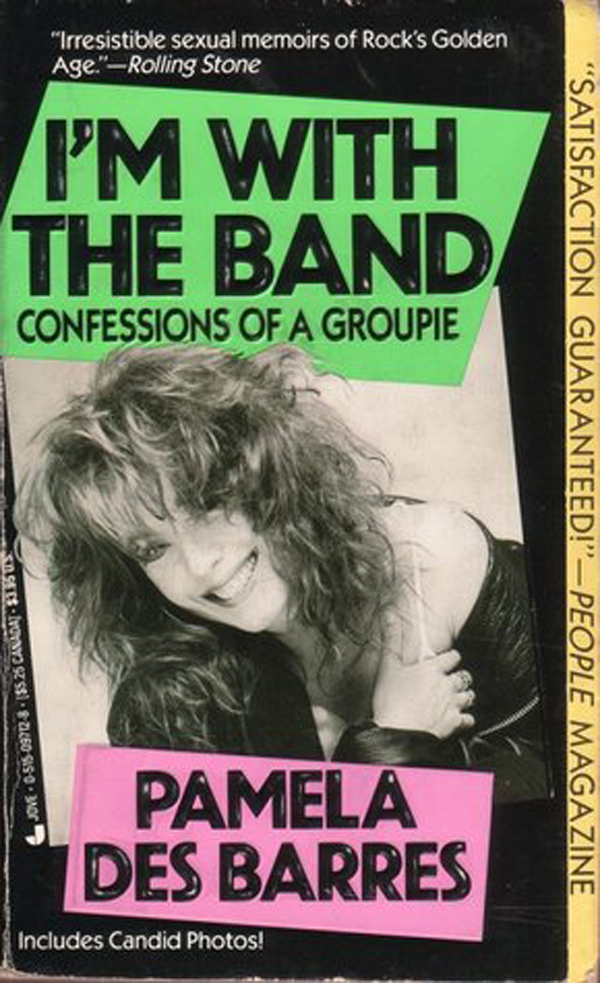 I'm With The Band is now officially veering into "classic" territory, what with the publication's 30th anniversary looming on the horizon for next year. The dimpled, blue-eyed Southern California doll affectionately known as Miss Pamela had a front-row seat for some of the most iconic moments in our rock 'n' roll history: She shimmied atop an amp in a little blue velvet number for the promo film for Jimi Hendrix's "Foxy Lady"; was a card-carrying member of Frank Zappa's GTO's; frolicked with Jim Morrison and Mick Jagger; got serenaded by Gram Parsons; played dress-up with Keith Moon; and tracked down an Aleister Crowley manuscript for Jimmy Page in a dusty old bookstore on the Sunset Strip. These are only a handful of the recollections that make I'm With The Band such a wonderful ride, with the perfect balance of poignancy and hilarity. Pamela Des Barres is a supremely gifted storyteller, and an absolute treasure and rock star in her own right.
What's got you turning pages this summer? Let us know at @kxtradio!