On August 27, 1991, a few Seattle rockers released a little album called Ten.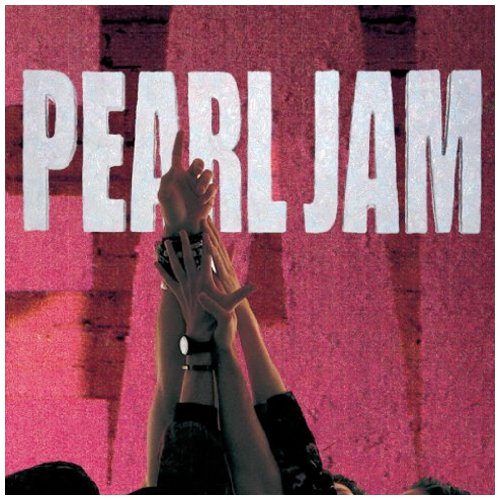 Fast forward twenty five years later, the influence of that album shines bright in just about every corner of the alt/rock/grunge world. And for a few of us here at KXT, well, the Seattle rockers just plain shine bright. Call it bias. Call it a soft spot. Whatever you want to call it, we're celebrating 25 years of an iconic rock album with 10 factoids you may or may not have known about Pearl Jam's Ten:
1. Pearl Jam, and subsequently Ten, may never have existed were it not for the Red Hot Chili Peppers.
We love a good "How'd you meet?" story, especially when the answer involves two rock stalwarts. In a recent interview for Pearl Jam Radio on SiriusXM, lead guitarist Mike McCready told Flea of Red Hot Chili Peppers just how integral RHCP was in Pearl Jam's origins. Not only was it founding RHCP drummer Jack Irons who connected the group to eventual lead singer Eddie Vedder, but McCready says it was touring with RHCP and Smashing Pumpkins in 1992 that truly taught them the ways of the biz. "It could be said that we wouldn't exist without the Chili Peppers," McCready said. Bless you, Peppers. Bless you.
2. Eddie Vedder wrote several of Ten's tracks while surfing. And deprived of sleep.
When Irons passed Vedder the demo tape, Vedder says he hadn't slept for days. In a Rolling Stone interview in 1991, Vedder said he listened to the tape that night, and then — with the music in his head — went surfing the next morning. "It was great music," Vedder said. "It was bringing things out of me that hadn't been brought out. I was literally writing some of these words as I was going up against a wave or paddling." By the time he got on dry land, Vedder had written lyrics and vocal melodies for three songs. And possibly invented the concept of superior multi-tasking.
3. "Alive" was based on Eddie Vedder's experience finding out a deceased family friend was actually his biological father.
As most PJ fans know, Vedder wrote "Alive" — the album's first single — after learning that his stepfather was not in fact his real father, and that his biological father had since passed away. Not surprisingly, that made the song a hard, even tortuous, one for Vedder to cope with and tackle. Yet, perhaps ironically, what resulted was a quasi-Gen X anthem, and a hope-inducing rock hymn for the ages. And Vedder doesn't mind that so much. As he said in his 1993 Rolling Stone interview, "Everybody writes about it like it's a life-affirmation thing. I'm really glad about that…It's a great interpretation."
4. Pearl Jam was NOT named after Eddie Vedder's great-grandmother.
In an interview in the band's early days, Vedder said the group was named after his great-grandmother Pearl who used to make a rather infamous preserve of a hallucinogenic nature. In a 2006 Rolling Stone cover story, however, Vedder admitted that wasn't exactly true, though he did really have a great-grandmother named Pearl. The real story? While brainstorming band names in a Seattle restaurant, Jeff Ament came up with "pearl." Then in 1991, Gossard, Vedder and Ament drove out to New York for a Neil Young show. After seeing him play about nine 15-20 minute "jams" over the course of three hours, Ament says "jam" was added to the "pearl" and, well, the rest is rock history.
5. Before Pearl Jam, the band was originally named Mookie Blaylock.
Before the pseudo-great-grandma tribute, however, the band's name recognized someone else — Mookie Blaylock. Eventually the group decided referencing the NBA point guard for the New Jersey Nets (born in Garland, TX, by the way!) wasn't the right fit for them. Still, they were able to throw a rather sizable nod to the player on their first album. 10 was Blaylock's jersey number. You do the math.
6. The Seattle band mixed the album in England.
Though Ten was recorded in London Bridge Studios in Seattle, Washington, the group headed across the pond for mixing at Ridge Farm Studios in Dorking. Interesting, is it not, to think that the loose ends of an American grunge icon were tied together in Merrie Old England? Since that fateful mixing sesh, though, multiple members of the band have since said they'd love to remix the debut album, which now sounds to them over-rocked and over-produced.
7. While recording and releasing Ten, Pearl Jam went through three different drummers, including North Texas' Dave Abbruzzese.
Drummer Dave Krusen departed the band shortly after mixing in England. Then, New Bohemians drummer Matt Chamberlain filled in briefly before recommending David Abbruzzese. At the time, Abbruzzese was playing in the Dallas band Dr. Tongue. He would stay on with Pearl Jam through Vs. and Vitalogy, before being fired by the band due to personality conflicts.
8. "Even Flow" was the most troublesome track to record.
In an interview for Musician Magazine, Ament recalled how tricky it was to nail what would become one of the album's hit tracks. "I knew it was a great song all along," said Ament about "Even Flow." "And I felt that it was the best song that we got the worst take of on the first record. There were a hundred takes of that song and we just never nailed it." McCready even once called the track a nightmare, noting "We played that thing over and over until we hated each other. I still don't think Stone is satisfied with how it came out."
9. Pearl Jam recently performed the 1991 LP in its entirety in Philadelphia.
On night two of their Philadelphia stop this past April, Pearl Jam opened with "Once." Then "Evenflow," Then "Alive." And then BOOM. The first full performance of the band's debut album was officially on. This surprise treat was the second time that Pearl Jam has explored one of their albums in its entirety on their most recent tour (they played Vs. in Greenville, South Carolina earlier that month), and their fourth time to do it ever. According to Mike McCready, it won't be the last.
10. This photo happened.
OK, OK. Not technically a factoid. But LOOK at these cuties. *sigh* Who else misses the nineties?