You've probably heard of this little-known outfit from London called Mumford and Sons.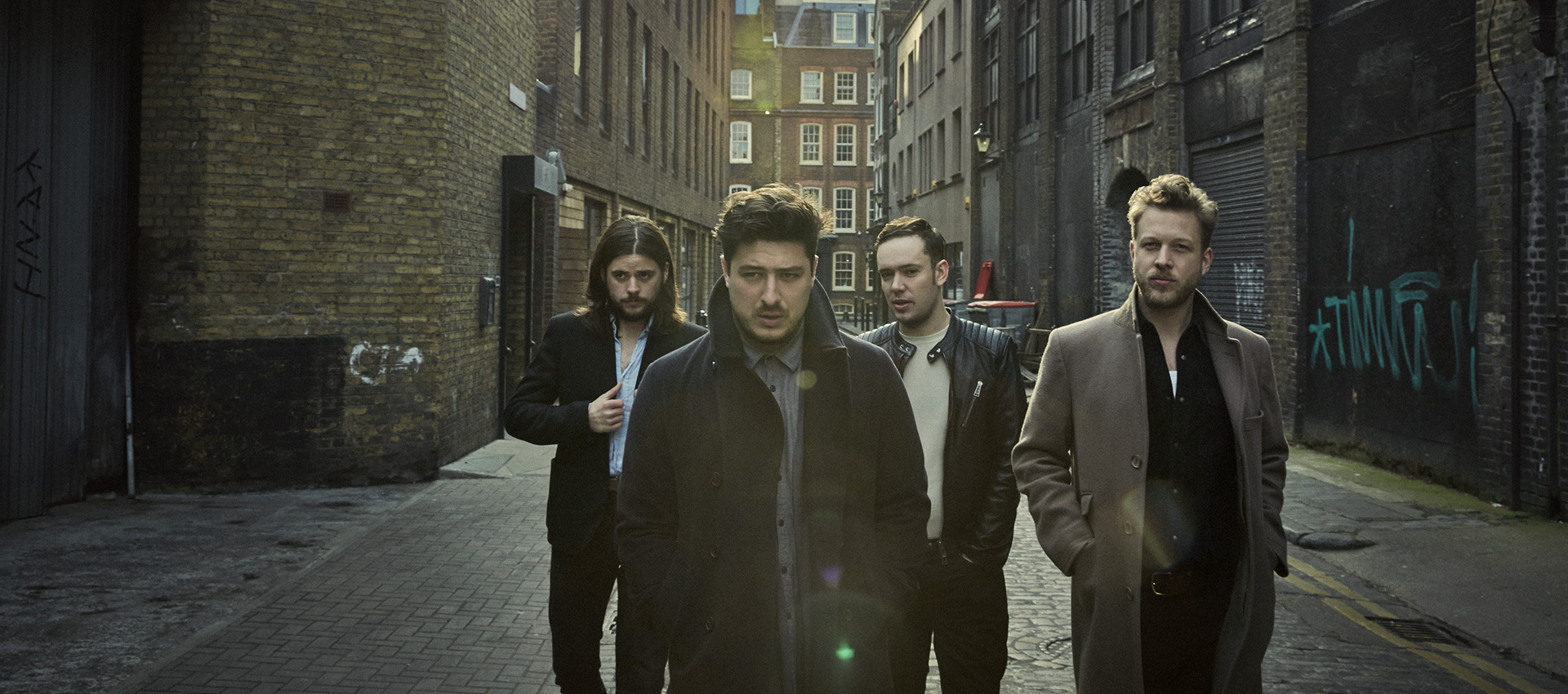 You've probably heard their Grammy, Billboard and Brit award-winning tracks. You probably know that they're coming to Dallas on Monday, April 4 to play at Gexa Energy Pavilion. You definitely know that you will never be able to pull off the brooding-wool-coat-popped-collar look as well as they do.
But perhaps what you did not know is that you want to be best friends with Mumford & Sons. No, really. And here's why…
4. They can curate a darn good road trip playlist.
Introducing Songs for the Road, a handpicked @Spotify playlist updated monthly by Marcus, Winston, Ben and Ted: https://t.co/wUNDIgFQID

— Mumford & Sons (@MumfordAndSons) April 1, 2016
Music can make or break a road trip. And a friendship. Sometimes at the same time. But with Mumford & Sons, you'd be all set. Check out their new "Songs For The Road" Spotify playlist, which they say they'll be updating monthly. (We're assuming this is for roads that are out of KXT's broadcast range, of course…)
3. They like The Beatles — and can cover them, too.
Let's be honest — it's hard to get close with someone when they say they don't like The Beatles. It's like saying you don't like food — like, how is this happening and how are you functioning right now? Anyways, no need to worry about that in your new BFF's, Mumford & Sons. At Bonnaroo last year the guys showcased a completely stellar rendition of "With a Little Help From My Friends" with a little help from their friends — that is, My Morning Jacket, The War on Drugs, Dawes and Ed Helms.
2. They'd help you deal with the haters.
WATCH: @MumfordAndSons' "mean tweet" from @JimmyKimmelLive last night delivered some big laughs. https://t.co/dAuWDNEtQW

— Good Morning America (@GMA) February 16, 2016

Haters gonna' hate and tweeters gonna' tweet. But we're digging the Mumford way of coping with such social media nonsense — laughter. No doubt, these are the guys you want on your PR and/or BFF team.
1. Speaking of laughter, they clearly have a sense of humor.
Unabashedly aware of their own banjo-beard reputation, in 2013 the band released the official (yes, really) music video for "Hopeless Wanderer" starring Ed Helms, Will Forte, Jason Sudeikis and Jason Batemen as exaggerated, hilarious versions of themselves. It's definitely the kind of self-aware humor you'd want to hang out with on a Friday night. Or any night, really.
Click here for tickets to see Mumford & Sons this Monday, April 4 at Gexa Energy Pavilion in Dallas!