Happy New Music Monday, and happy birthday to KXT! The baby turns 6 today – can you believe it? Guess she's no longer technically a baby, but you get our drift. Enjoy today's NMM selections and thank you for helping us celebrate with a contribution to help keep the music coming. We definitely can't do it without you!
Lissie was one of the artists you heard in the early days of KXT – and now she's bidding adieu to California, heading back home to the Midwest and gearing up for the February 2016 release of My Wild West, her third studio album. This instant grat track, "Hero," gets right under your skin, and offers up a new mantra for a new age: "I want my 40 acres in the sun." Ask for and ye shall receive, right? Catch Lissie making several SXSW 2016 appearances or on her tour starting up the following month.
Another band you heard the first day KXT went live was the fun-loving Dallas duo we're throwing a little CD release party for at The Kessler this Friday. The O's are back with their fourth studio album – Honeycomb – and a plethora of new ear-worthy tracks, including "Brand New Start."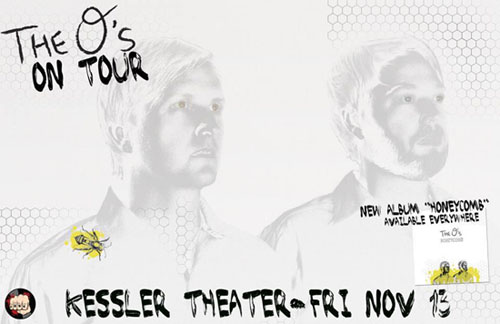 Austin's favorite Grammy-winning, party-time 9-piece Grupo Fantasma celebrates their 15th anniversary with the new album, Problemas, and takes five with this heart-stopping cover of The Beatles' "Because." Disfruta!
So stoked about the new Crookes single, "I Wanna Waste My Time On You," which was the first song written for the Sheffield quartet's fourth album, Lucky Ones. It lands January 29 via Modern Outsider and works as the perfect pick-me-up for those of you still clearing the weekend cobwebs from your mind.
XOXO
Gini.