Your New Music Monday picks cover the spectrum for this gloomy day — with something for each and every one of your moods!
Fact: There's never enough Taylor Rea to go around. This Dallas songwriter and performer has the kind of pipes that make your ears perk up and take notice – whether you've heard her with Sarah Jaffe and Sam Lao, Ishi, J. Charles & The Trainrobbers, or These Machines Are Winning. But when she assumes the mantle of Zhora, the irresistible lure of hooky choruses and beats will make her your newest musical addiction. Her single "Lights" lands on Friday – and you can celebrate the release of the EP with her performance and listening party at Off The Record on December 18.
Boston quartet Lake Street Dive wowed the late night TV crowd – not to mention host David Letterman – with their smash, "Bad Self Portraits," and introduced the music-loving public to the mighty voice of Rachael Price. "Call off Your Dogs" is the disco-flecked first taste of their February 2016 Nonesuch release, Side Pony.
Guitarist and songwriter Jeff Buckley left the building a little sooner than we'd have liked, but his legacy and light lives on through his album Grace. And coming up in March, ten previously unreleased tracks of his will see the light of day. You And I features two originals and eight standout covers, including two Smiths tracks ("The Boy With The Thorn In His Side" and "I Know It's Over"), Dylan's "Just Like A Woman" and this one you might recognize from the Denton-born Sly Stone, along with his Family:
Sometimes you just need some quality loud, hard and fast time, so we're thrilled to bring you the latest project from Dallas singer, songwriter, multi-instrumentalist, producer, and all-around top cat John Dufilho. He fronts The Deathray Davies and John Singer Sergeant, plays with I Love Math and Apples In Stereo, and if you're lucky, you might've seen his latest band at Art Con this past weekend. They're called The Cliffs Of Insanity and they're out to steal your heart. "Portland To Vermont" is the lead track on their new 3-song EP — Bill, You're Only Human — and draws you in like a sucker punch.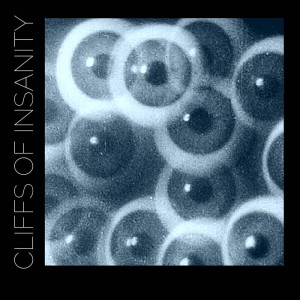 More loud, hard and meaty comes in the form of shred master Stephen Malkmus and the noise-tactic supergroup Soldiers of Fortune, which features members of Oneida, Chavez, and Interpol. "Campus Swagger" is a tasty slab of buzzsaw bliss. Early Risers is available via Mexican Summer.
Foxygen drummer Shaun Fleming moonlights as Diane Coffee and gleefully takes a pinch of the Dandy Warhols, New York Dolls and Queen — and comes up with the most fabulously mischievous and intoxicating 3 minute-34 second blend our ears have been introduced to for quite some time. "Mayflower" can be found on the band's sophomore release on Western Vinyl, Everybody's A Good Dog.
Here's to your keen ear – happy listening!
Gini.
xoxo