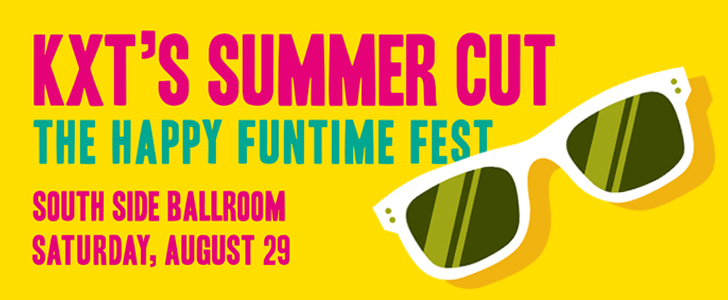 Have questions about Summer Cut? We have answers.
Where is Summer Cut this year?
This year's festival will be at South Side Ballroom, located at 1135 S. Lamar Blvd. Click here to view a Google map.
Where should I park?
South Side Ballroom has ample parking adjacent to the venue, directly across Austin Street for $10-20. If you purchased a VIP package, your parking voucher is only valid in the South Side Ballroom lot. If you choose to cycle to Summer Cut, the venue also will have bike racks available. And there are two DART stations within walking distance. Click here for routes, schedules and DART's Trip Planner.
How early can I get into the fest?
Doors open at 5pm.
What time does (insert awesome Summer Cut artist here) play?
Click here for the full lineup and set schedule. Please note, these performance times are subject to change.
What should I wear/What if it rains?
Summer Cut is all indoors this year, so dress comfortably, but know that you'll be beating the heat in a nice, air conditioned space. The show will go on, rain or shine!
Can I bring lawn chairs or blankets to sit on?
No. This year's fest is all indoors, so blankets and lawn chairs are not allowed.
Can I get reserved seats?
No. South Side Ballroom is general admission, standing only, but there will be some places to sit around the fest, including The Jack Daniel's Saloon.
Can I bring in food or bottles of water?
No outside food or beverage is allowed. There will be food trucks — Easy Slider, Cousins Maine Lobster, Tutta's Pizza, and Carnival Barkers — and other food vendors on site. The Jack Daniel's Saloon also will be open and serving its full menu, and there will be several bars stationed around the fest.
Can I bring my kids?
Yes! Summer Cut is an all ages festival. Kids under age 2 get in free.
Can I get tickets at the door? 
Yes! Tickets will be on sale at the door for $39.50 — the same price as online.
Can I come and go from the festival?
No. Once you're in, you're in. Unless you leave for good.