KXT is premiering a lot of great new tunes this week for New Music Monday. Tune in to KXT throughout the day today to hear some of our top picks.
Remember this name: Camila Ortiz. We just discovered this California-based musician and coincidentally, her new EP (available July 28) was recorded in Dallas! Here's her new song, "Hands Leave":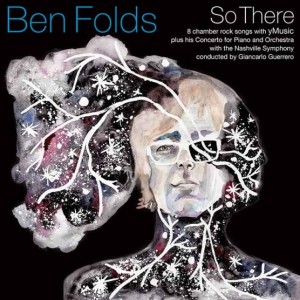 Ben Folds is getting ready to release a new collaborative album with chamber music ensemble yMusic. So There will be comprised of eight chamber rock songs, plus his Concerto for Piano and Orchestra, which he performed with the Nashville Symphony. Today we premiere his new song, "Phone in a Pool."
Keith Richards will release his highly anticipated third solo album on September 18 titled Crosseyed Heart. It's his first solo album in over 20 years! You can read more about the album and stream the first single, "Trouble," here. And be sure to listen for it on KXT today (songs always sound better on the radio anyway).
Also new this week:
DMA's, "Your Low"
Jesse Malin, "She Don't Love Me Now"
The Hundred Inevitables, "Give It All Away"
Siamese, "Savage High"
Happy New Music Monday!
-Amy