We were pretty excited when Summer Cut artist Doug Burr released a new album back in April – his first full-length record in five years. As you can tell from the video for "When the Arrow Hits the Sparrow," Pale White Dove is well worth the wait.
But our love and admiration for the Denton-based singer-songwriter goes back to the early days of KXT.
1. KXT was spinning his tunes when the station launched in 2009.
Look who's on this set list from The Paul Slavens Show on Nov. 22, 2009, just two weeks after KXT went on the air. In his second show after moving to KXT, Paul played "A Thousand May Fall" from The Shawl.
2. He performed in our first season of Barefoot at the Belmont in 2010.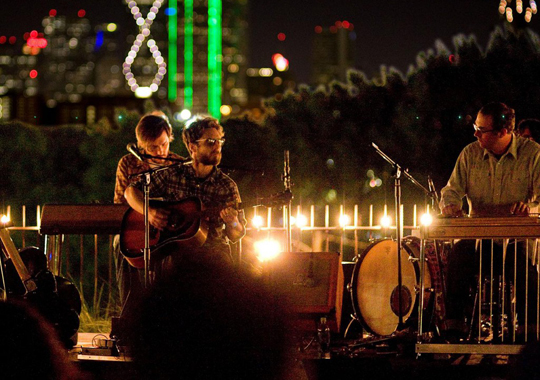 3. He recorded an On the Road session with KXT and Art&Seek from Recycled Books in Denton in 2012.
4. He even helped out as a guest DJ in the studio.
Check out his set.
See our old friend, Doug Burr, perform with Belle and Sebastian, Sarah Jaffe, Israel Nash and more at KXT's Summer Cut on Saturday, August 29 at South Side Ballroom.