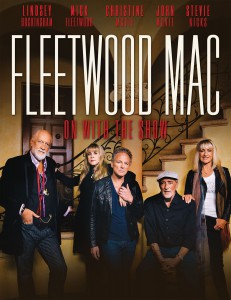 Fleetwood Mac comes to Dallas this weekend for a sold-out show at American Airlines Center. If you missed out on tickets, you've got a second chance.
The band (including Christine McVie) will return to the AAC on March 4, 2015. Purchase tickets now as part of the KXT pre-sale before tickets are available to the public at 10 a.m. on Monday, Dec. 15.
Click here and enter offer code "KXT" by 10 p.m. on Sunday, Dec. 14.