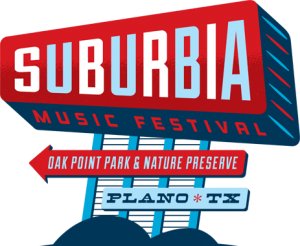 If you've never considered Plano a destination for live music, this weekend's Suburbia Music Festival should change your mind. The two-day concert kicks off Saturday morning at Oak Point Park and Nature Preserve.
Here's what you need to know about the fest:
Are tickets still available?
Yes, you can purchase single day tickets for $79.50 or a two-day pass for $119.50. VIP passes are available for $299.50 and include a premium viewing area at the front of the stage and access to a VIP lounge with food and drinks.
Who's playing?
Alabama Shakes is Saturday's headliner, with Violent Femmes, Reverend Horton Heat, The Dandy Warhols, Midlake and The O's among the bands we're excited to see earlier in the day. David Guetta will close the fest Sunday night, with Tegan and Sara, Hayes Carll, The Wild Feathers, The Unlikely Candidates, American Authors and Larry g(EE) performing throughout day two. Full lineup and schedule here.
What about food?
Fletcher's Corny Dogs. Need we say more? If you're not into the Texas State Fair staple there are about 20 other vendors offering everything from brisket nachos to kimchi fries.
Where can I park?
There is official on-site parking for $20 per day (You can purchase a pass in advance here). That price includes a roundtrip shuttle service.
What should I bring?
Bring a folding chair or blanket and a small backpack filled with suncreen (lotion only), a small flashlight and a beach towel. You can bring a small camera and one sealed bottle of water, but no DSLRs or outside food.
Hours and Address
Saturday May 3: 10:30 a.m. – 11p.m.
Sunday May 4: 10:30 a.m. – 10 p.m.
Gates will close 30 minutes after the final performance ends.
Oak Point Park and Nature Preserve, Plano, Texas
2801 E. Spring Creek Parkway, Plano, Texas 75074