Every day this week at noon, listen for the Local Music Exchange on KXT! We're sharing local music with The Current, a non-commercial music station in Minneapolis/St. Paul. Every day, we'll hear a local band from Minnesota along with an artist from here in North Texas. We'll be adding a new post each day this week featuring that day's artists, so check the KXT Music Blog regularly.
Monday: Strange Names and Dead Flowers
Tuesday: The Ericksons and Oil Boom
Wednesday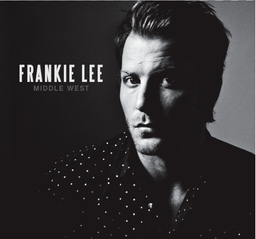 KCMP Pick: Frankie Lee – "Country"
Minneapolis' Frankie Lee started writing songs when he was only 17 years old, and traveled the country after that, living in Austin and Los Angeles before returning to Minneapolis in 2010. He joined forces with many local musicians who lent a hand for the five alt-country songs that make up his first release, debut EP Middle West.

---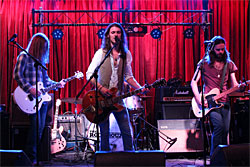 KXT Pick: The Roomsounds – "Couldn't Break My Spirit"
Dallas' The Roomsounds are a rootsy, back-to-basics rock band that has quickly built an audience in North Texas after its members moved to the area from New England in 2009. The band first generated attention from its self-recorded demo, Young & Reckless, in 2010. The Roomsounds released their self-titled debut album in 2011, and frequently perform around the region.
Audio: The Roomsounds – "Couldn't Break My Spirit"