This looks cool.  Local musicians take on Old Blue Eyes!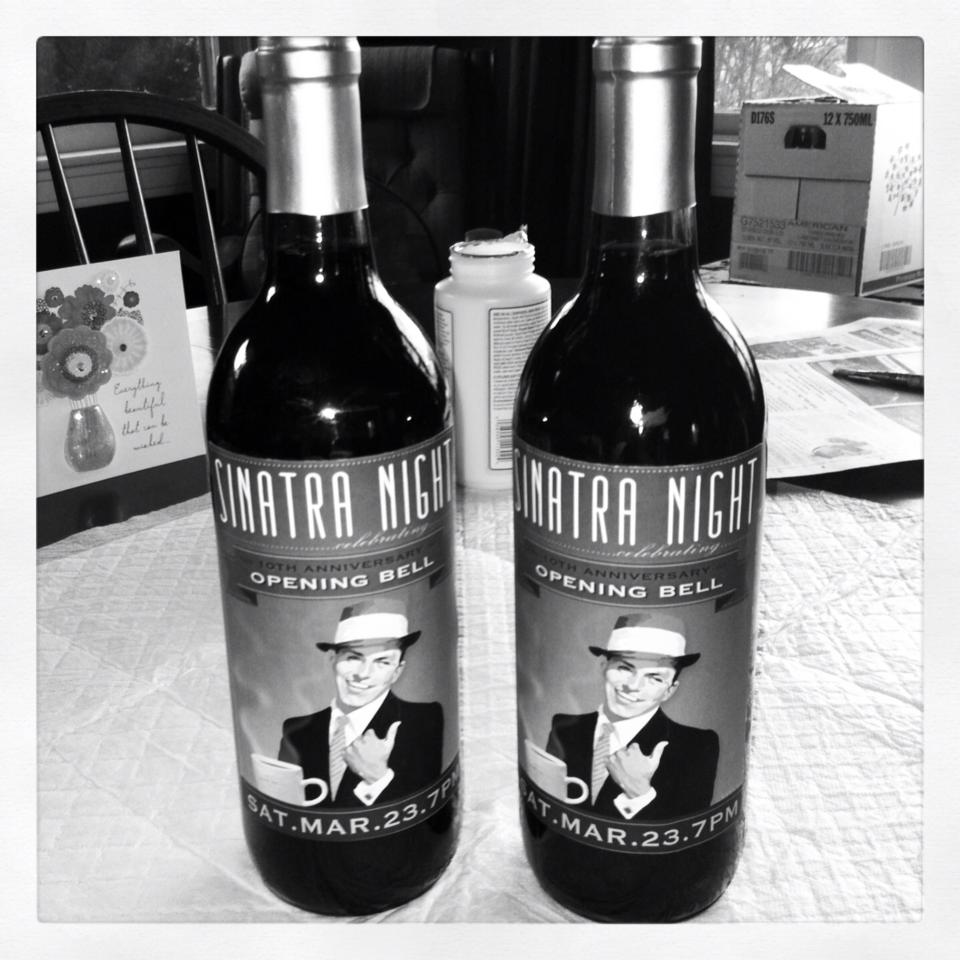 From the invitation:
Celebrate the 10 YEAR ANNIVERSARY of Opening Bell.
Saturday, March 23rd at 7pm. Some of Dallas' best singers and musicians will be tackling the music of Old Blue Eyes & friends. There will be dancing, drinks, and some people will even dress the part. Come early to get a seat, as last time was packed to the brim. Come help us celebrate 10 years of the lovely and charming Opening Bell. There is an $8 suggested donation. Thanks
Performers include: Carmen Menza, Mary Hestand, Ryan Thomas Becker, Vladimir Meymen, Dave Little, Clate Bowan, John Kenny, Jennifer Escue, Fran Anderson, Gabrielle LaPlante, Ro, Lori Brennan, Amy Curnow, Camille Cortinas, Jenn Nabb, John Lefler, Mike Finkel, Eugene Cantera, Lamont Taylor, Dave Prez
There will be cake for the occasion and Opening Bell is giving a 20% discount on all products. Come early this is going to be a blast!  A "Sinatra Photo Section" will be set up out front and photos will be uploaded to facebook.
The Nylo Hotel (across the street) will offer a 10% discount on rooms for Saturday night. If you haven't been to this little gem hotel you should check it out.