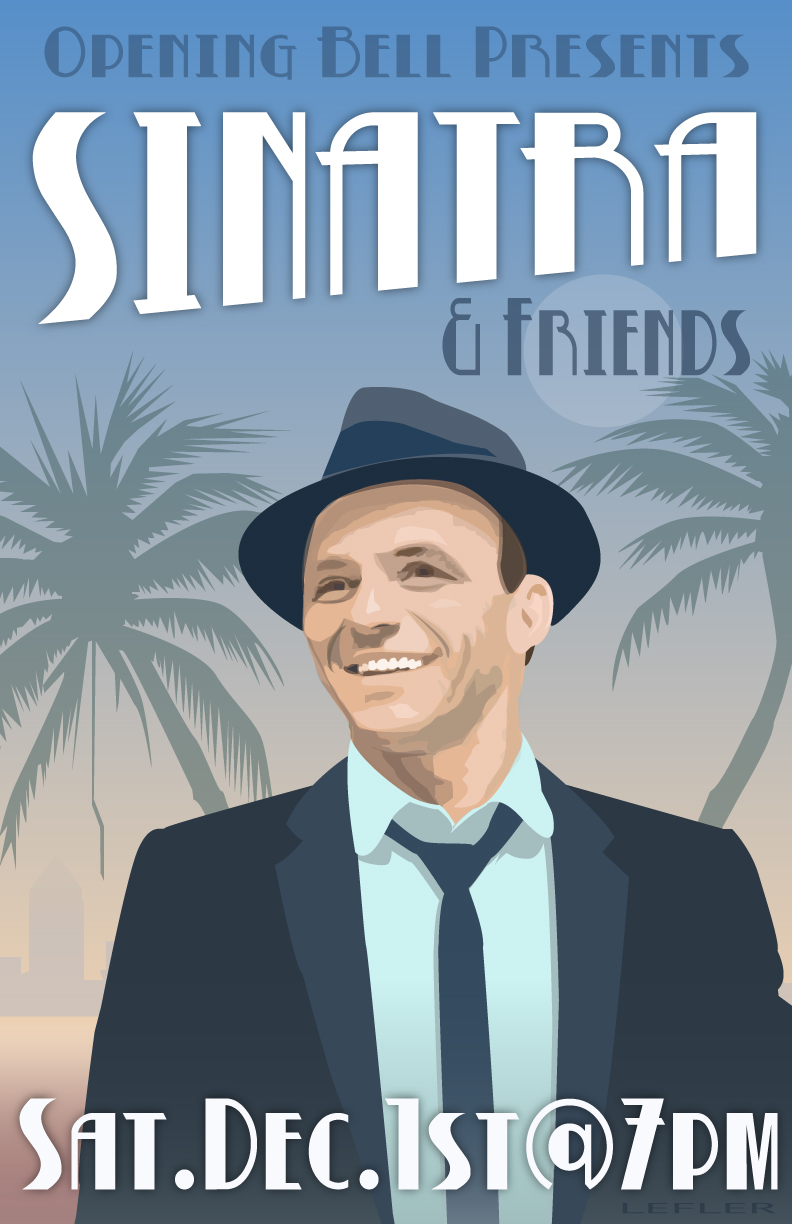 This just in from musician John Lefler, host of  'Sinatra and Friends':
On Saturday, Dec. 1st we'll be having our second Sinatra Night at Opening Bell. Things will get rolling at 7pm, or so.
We've assembled a talented group of Dallas-area singer/songwriters, crooners, and rock and roll types, and put them in front of a great jazz band, led by pianist Mike Finkel. Each performer will get the chance to put their own spin on the Sinatra-era classic of their choice. Should be a great night.  Bring your dancing shoes. Also, feel free to dress the part, as well – though this is far from a requirement.
Performers will include: 
Camille Cortinas
Dave Little
John Lefler
Vladimir Meyman
Claire Fowler
Molly Bush
Mary Hestand
Jennifer Escue
Ro Diaz
Luke Hoffman
Nick Durham
Gabrielle LaPlante
Jenn Nabb
Clate Bowen
Sounds awesome.  RSVP and get more info from the Facebook invitation.  Opening Bell is located at 1409 S. Lamar Street, Basement #012, Dallas, Texas.  Suggested donation is $8.