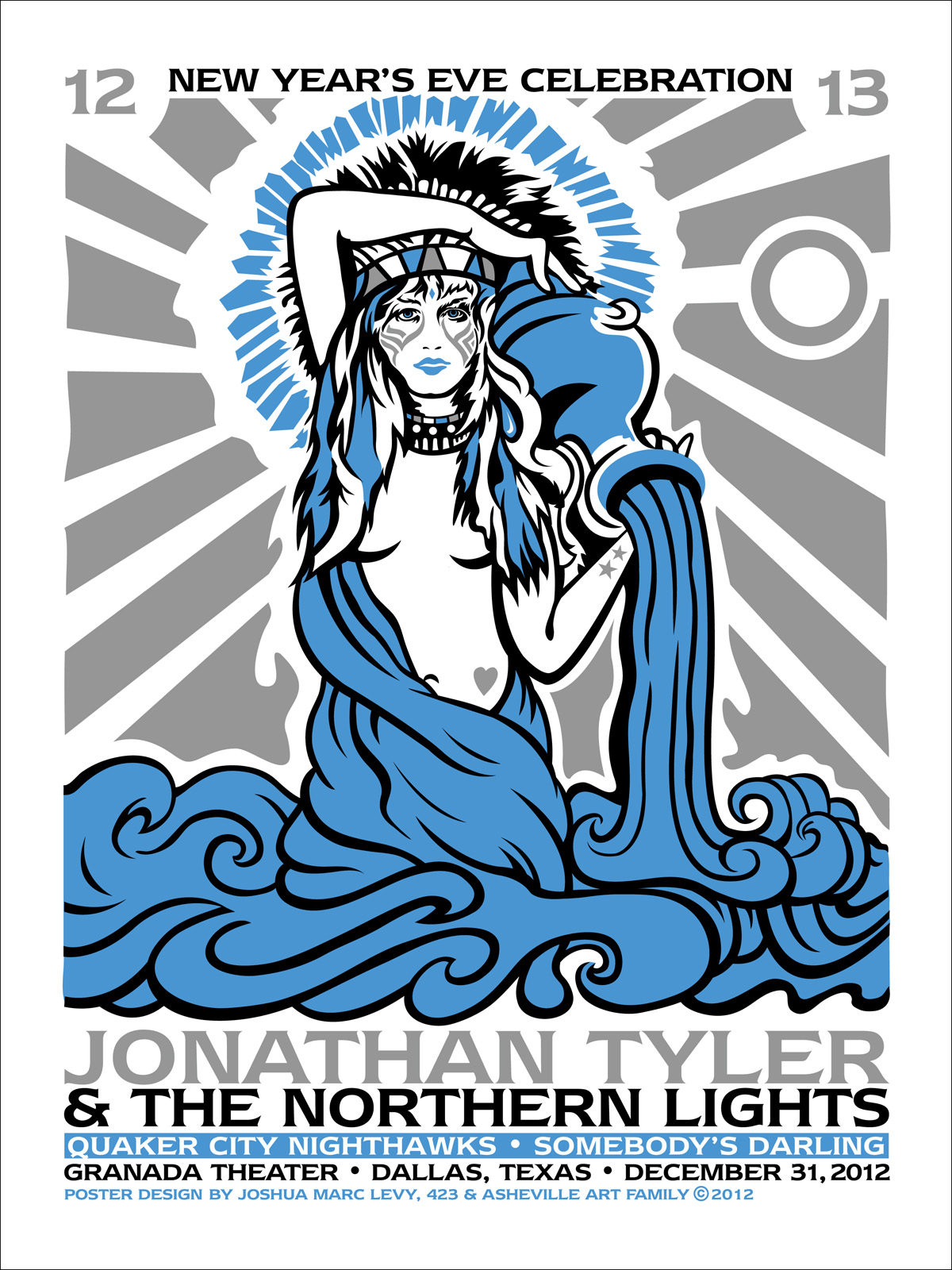 Jonathan Tyler & The Northern Lights have become the face of North Texas rock in just four years. Northern Lights features Jonathan Tyler on lead vocals and guitars, Emotion Brown on backing vocals, Jordan Cain on drums, Brandon Pinckard on backing guitar. The band started in 2007 and signed on to Atlantic imprint F-stop in after their landmark performance at SXSW 2008. JTNL's major-label debut Pardon Me released in 2010, and saw them gain a nationwide following. The band and album has earned numerous accolades from The Dallas Morning News, Dallas Observer and USA Today.
Johnathan Tyler and the Northern Lights have kicked off every new year at Granada since 2008. This year, the young rockers  Quaker City Nighthawks open for JTNL.
The New Year's Eve Bash with JNTL, Somebody's Darling & Quaker City Nighthawks is on Monday December 31st at Granada Theater. Doors open at 8pm. Tickets are $24.  
It's a New Year's Eve tradition!
Limited number for VIP tickets available.