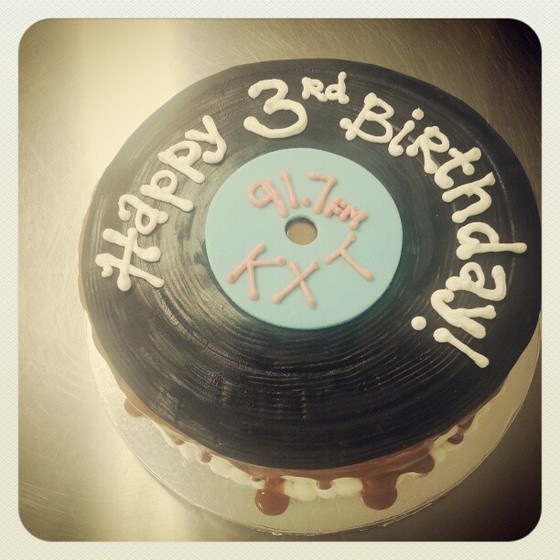 Today marks three years on the air in North Texas!  Check out the playlist from the first hour on the first morning.  Photo (and cake) by Rockstar Bakeshop.
Santana – She's Not There
Monsters of Folk – Whole Lotta Losin'
Ingrid Michaelson – Maybe
Pinback – Fortress
The Airborne Toxic Event – Does This Mean You're Moving On?
Van Morrison – It's All Over Now Baby Blue
Langhorne Slim – Say Yes
Little Black Dress – Robin
Ray Davies -Waterloo Sunset
The Deathray Davies – Stumble
Rhett Miller – I Need To Know Where I Stand
The Kills – Cheap and Cheerful
UB40 – Kingston Town
Manu Dibango – Soul Makossa
Imogen Heap – Swoon
Happy Bullets – The Vice and Virtue Ministry
26,280+ hours and numerous awards later, KXT is still trucking. Here's to 3 more years.  And three more. And three more…