Plans are set for the first ever North Oak Cliff Music Festival. The debut event will be held on Saturday, November 3 from 11:30 a.m. – 8:00 p.m. at Lake Cliff Park, located at 300 East Colorado. Dallas, TX 75203.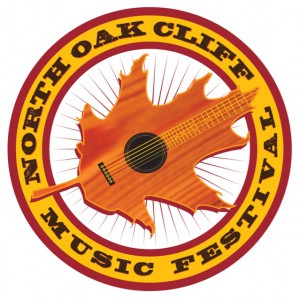 Eric Nadel, longtime Texas Rangers announcer and music fan, will host the daylong music festival which will feature a line-up of well-known Texas and Oak Cliff-area musicians.  There will also be a kids zone, featuring arts crafts, hula hoop contest and more from 11:30 a.m. -3:00 p.m.
Approximate Starting Showtime
Jacob Metcalf  – 11:30
Yells at Eels – Noon
Hunter Hendrickson – 12:45
Jim Suhler & Monkey Beat 1:30
Bobby Patterson 2:30
The Lucky Peterson Band featuring Tamara Peterson 3:30
Carolyn Wonderland 4:45
Alejandro Escovedo 5:45
Joe Ely 7:00
Sponsors for the festival include Grand Bank, Methodist Health System,  Jim Beam , The Belmont Hotel, Wood Partners,BryanCaveand Ben E. Keith. Media partners include KXT-91.7 FM and The Dallas Observer.
A portion of proceeds from the festival will be donated to the Winnetka Heights Neighborhood Association and a portion of the proceeds from food truck sales will be used to benefit the Dallas City Performance Hall, located in the Dallas Arts District.
Website: www.northoakcliffmusicfestival.com
When: Saturday, November 3 from 11:30 – 8:00 p.m.
Where: Lake Cliff Park, 300 EastColorado.Dallas,TX75203
What: A stellar line-up of belovedTexasand Oak Cliff musical acts
Cost: General admission – $12 advance/$20 day of show, VIP – $25 advanced/$35 day of show
Bands: The Joe Ely Band, Carolyn Wonderland, Alejandro Escovedo, The Lucky Peterson band featuring Tamara Peterson, Bobby Patterson, Yells at Eels, Hunter Hendrickson and Jim Suhler and Monkey Beat and Jacob Metcalf
Emcee: Eric Nadel