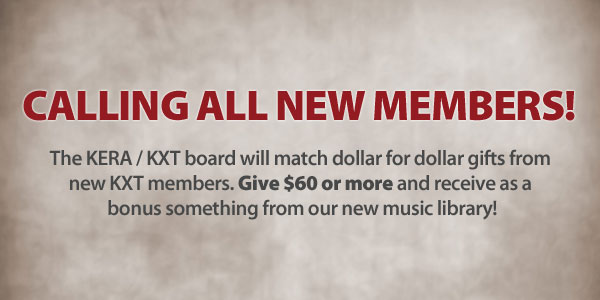 If you've been listening to KXT for a while, you know all about New Music Monday, where we throw out tons of new music each week – usually weeks before other stations play them, if at all.  Today is a special day for KXT – New Member Monday!  All contributions made by brand new members and Friends of KXT will be matched dollar for dollar by the KERA / KXT Board of Directors with a generous fund they created to encourage such giving.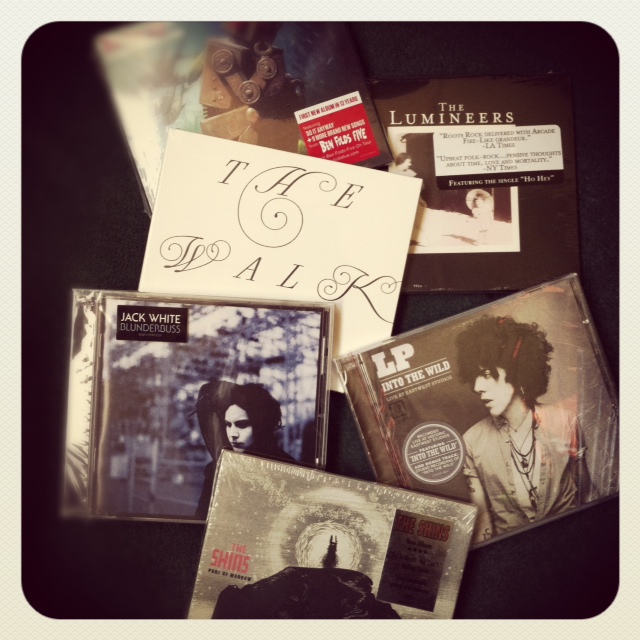 In honor of New Music Monday, we're throwing in a bonus CD from our 'new music grab bag' to new members who give $60 or more.  This is in addition to any thank you gift you might choose and will happen automatically.  One of the many great titles you might receive include: The Lumineers self titled album; The Shins, Port of Morrow; Jack White, Bunderbuss; Brandi Carlile, Bear Creek; Charlie Mars, Blackberry Light; Emeli Sandè, Our Version of Events; Bruce Springsteen, Wrecking Ball; The Walkmen, Heaven; Ben Folds Five, The Sound of the Life of the Mind; LP, Into The Wild; Johnny Cash, We Walk The Line; or Keane, Strangeland.
Choose a thank you gift or not – all contributions count in any amount.  Let's keep KXT going strong for years to come. Invest in public radio in North Texas.