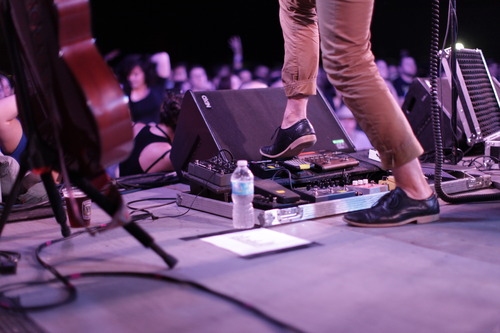 Fundraising campaigns are a great way to bring cool people from all over the North Texas area to share with us some of their favorite songs and their appreciation of a station that will actually play some of their favorite songs.  Below is who is confirmed (so far) for the Fall Fundraising Campaign.  If you like what KXT is up to in the community, please make a contribution right now!
Wednesday, October 17 – chef Chad Houser is on at noon.
Thursday, October 18 – pop music critic Preston Jones from the Fort Worth Star Telegram and DFW dot com is on at noon.
Friday, October 19 – musician Chris Johnson, Telegraph Canyon is on at noon.
Saturday, October 20 – Listener-generated 3-song sets and members of Imagine Dragons are on at 2pm.
Sunday, October 21 – performing artists Matt & Kim are on at 1pm.
Monday, October 22 – DJ Lucy Wrubel is on at noon.
Tuesday, October 23 – the band, The Sheepdogs are on at noon.
More TBA – Past Guest DJ sets can be found here.
Image above of Portugal. The Man by Stanton Stephens from Index Festival.