We've got your first look at the lineup: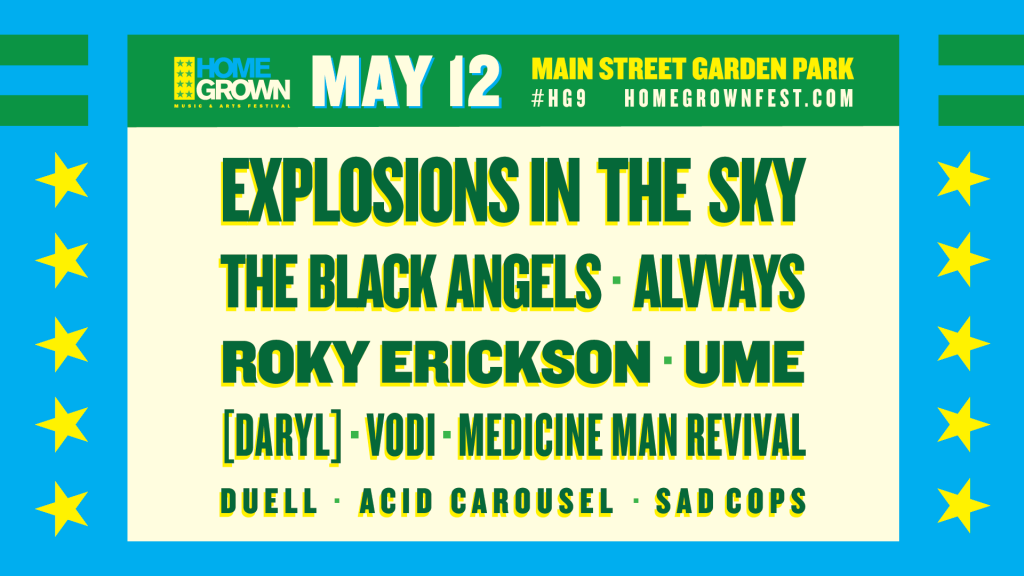 About
Homegrown Fest is an all-local music and arts event taking place in the heart of Downtown Dallas. Featuring 11 Texas bands and musicians on two stages as well as local vendors selling food, drinks, art and more, Homegrown Fest is a mix of all the best Dallas has to offer. Plus, you can bring your dog!
When and Where
Saturday, May 12, 2018 from noon-10pm at Main Street Garden Park in Downtown Dallas.
Lineup
This year, you can look forward to performances by Explosions in the Sky, The Black Angels, Roky Erickson, Alvvays, Ume and more. Also, don't miss Dallas locals, Medicine Man Revival and DARYL, as well as Sad Cops and Acid Carousel from nearby Denton. Here's the complete lineup:
Explosions In The Sky
Formed in Austin, Texas, Explosions In The Sky have been giants in the music world since the early 2000s. This almost completely instrumental rock band gained recognition for their studio albums as well as their soundtrack work in films like Friday Night Lights and Lone Survivor. Their songs have also been featured on shows like One Tree Hill and Friday Night Lights the TV show.
Medicine Man Revival
Hailing from Dallas, Medicine Man Revival mixes blues, R&B and and a little bit of psychedelic funk to create an ethereal world of energetic yet soothing jams.
For more information and to get tickets, visit Homegrown Festival's website.