Here's what's on tap this week on 'World Cafe.' Listen Monday-Friday at 10pm on KXT.
Enter to win a pair of tickets to the festival on Fri, July 1 at The Bomb Factory.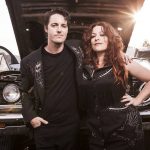 Park yourself in front of the A/C and cool off with KXT's New Music Monday picks for June 27.