All hail the King of the Rock 'n' Roll Chameleons. Happy birthday, David Bowie!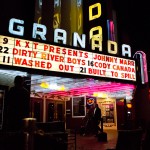 KXT turned 4 years old in style on Saturday night at Sundown and Granada!
The one and only Mr. Bowie celebrates his 66th birthday today – and presents the world with his first single in ten years.