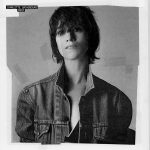 New tracks from Charlotte Gainsbourg, Destroyer and more for you on this New Music Monday.
To get you psyched for tonight's show at Trees this evening, enjoy these two Destroyer tracks recorded exclusively for KXT at the CBC studio in Vancouver!
Get cozy with KXT's New Music Monday picks for August 31.