Now an annual tradition, KXT 91.7 celebrates the holidays each December in style. Determined to be there for all of North Texas, KXT lets you take your pick based on where you live.  Come to one, come to all three – we'd love to see you!
December 12: Brett Dennen, Jeremy Messersmith and Catamaran, The Granada Theater, Dallas
[get tickets]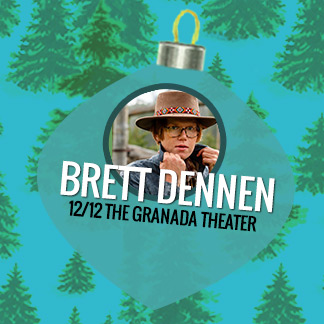 Youthful West Coast singer/songwriter Brett Dennen, with a fragile, high-pitched voice that makes him sound at times like a cross between Tracy Chapman and Neil Young, first drew attention in 2004 with the single "Desert Sunrise." The tune, with its easy groove and soulful phrasing, garnered enough spins on KCRW to warrant the release of his self-titled debut the following year. In 2006, Dennen signed with Dualtone and released So Much More. Hope for the Hopeless followed on the same imprint in 2008.Dennen's fourth studio effort, Loverboy, which featured subtle African rhythms and more of a pop veneer, arrived in April of 2011, followed in 2013 by the sparser acoustic-based Smoke and Mirrors. (Bio courtesy All Music)
---
December 14: White Denim with The Unlikely Candidates, The Live Oak, Fort Worth
Austin's White Denim throws everything from garage rock and acid blues to pop and post-punk into frenetic, guitar-driven music that almost bursts at the seams with multilayered ideas. The band formed in 2005 when Joshua Block, James Petralli and Steve Terebecki of Peach Train began to play as Parque Touch. When that group's fourth member moved to Russia the following year, the trio changed its name to White Denim and jumped into Austin's thriving music circuit. The band has released six albums in the last several years; its most recent release is a record entitled Corsicana Lemonade. (bio courtesy NPR Music)
---
December 15: The Brian Setzer Orchestra, Allen Event Center, Allen
[get tickets]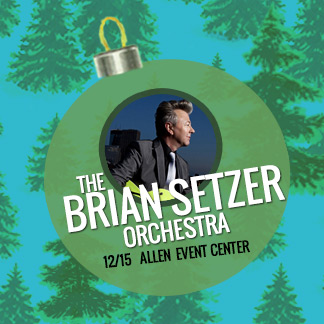 KXT is proud to welcome multi-platinum recording artist and three-time Grammy award winner, Brian Setzer and his 18 piece orchestra for an extremely rare North Texas date.  Apart from a Brian Setzer Orchestra show at the long ago demolished Bronco Bowl in 1999 and a date on the 2007 Stray Cats tour, Brian Setzer fans in North Texas have had little opportunity to see the man who single-handedly resurrected two forgotten genres of music (rockabilly in the '80s and swing in the '90s) and scored chart-topping hits as founder/leader of the Stray Cats.