The KXT Street Team will be out en force over the next few weeks at shows all over North Texas.  If you see us, come and get your free Summer Cut stickers!  We'll also be giving away tickets to the June 1 festival.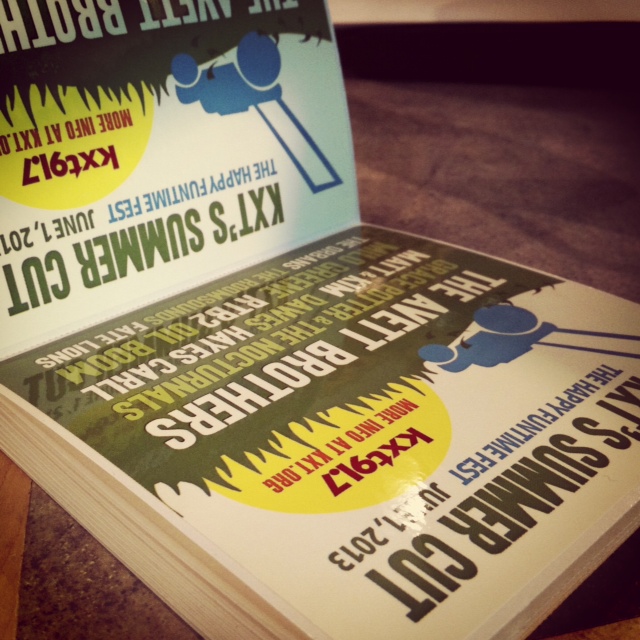 April 7 – Kat Edmonson at The Kessler Theater
April 19 – The O's CD release at The Granada Theater
April 20 – Untapped Festival in Fort Worth
April 20-21 – Earth Day Dallas at Fair Park
April 24 – Peter Murphy at The Granada Theater
May 4 – Yo La Tengo at The Granada Theater
May 7 – Jim James at The House of Blues
May 11 – Homegrown Music and Arts Festival
May 18-19 – Fort Worth Music Festival
We'll see you June 1 at Summer Cut for The Avett Brothers, Grace Potter, Matt & Kim, Hayes Carll, Milo Greene, Dawes + local bands The Roomsounds, The Orbans, Oil Boom, RTB2 and Fate Lions.